This past spring, we worked on Lakeville bathroom remodel project. This home was built in 1992 in a cute little neighborhood near Lake Marion. The bathroom had never been updated, so it was definitely time to spruce it up and bring it up to date with today's trends and the homeowner's desires.
Finding the Right Fit
The homeowners did not want to go too modern as they still had a very traditional home and eventually want to sell. With that in mind, our designer kept the materials budget friendly and kept within the style of the existing home.
Take a look at a few of the before pictures here to get an idea of the original space
Before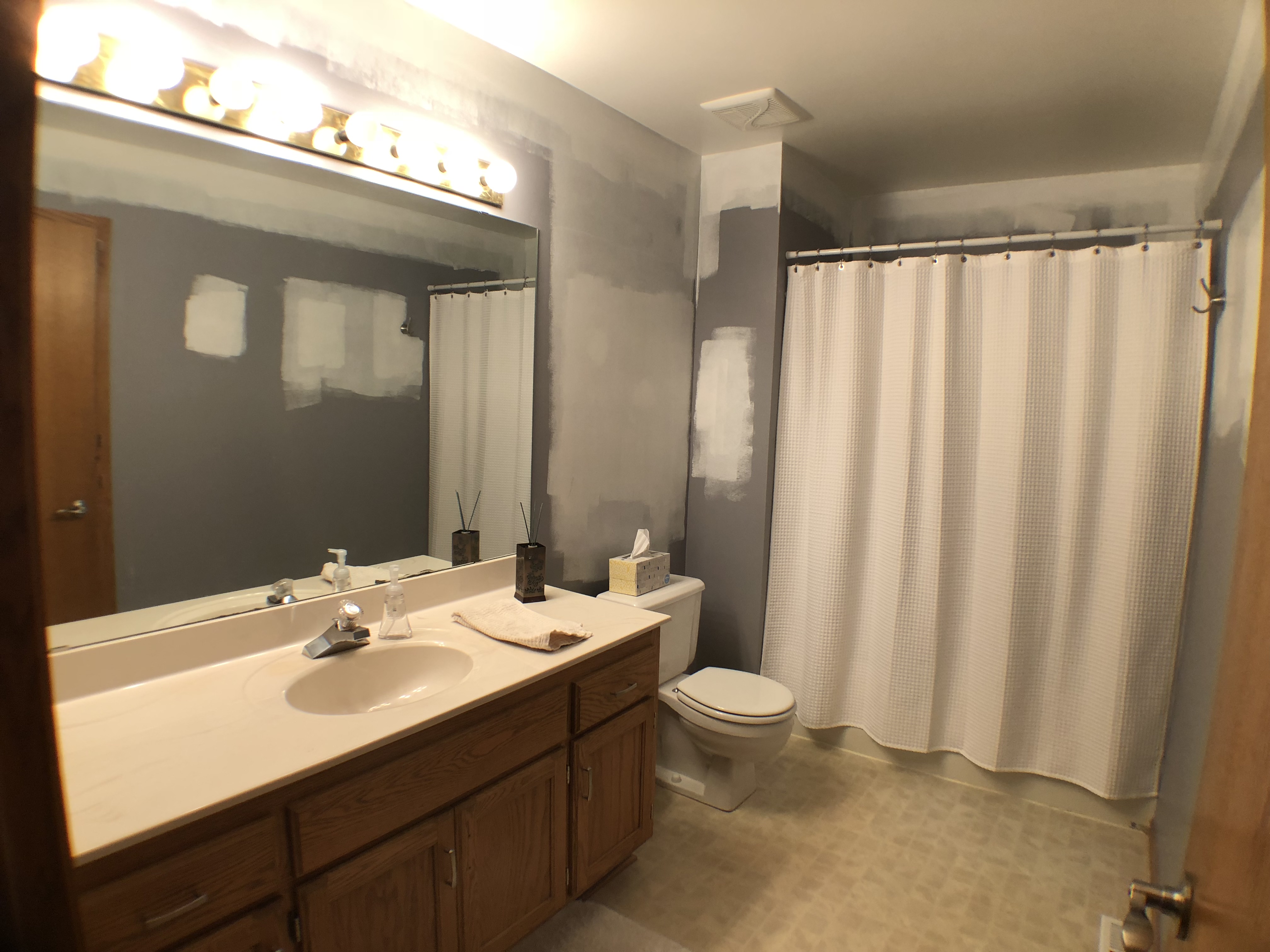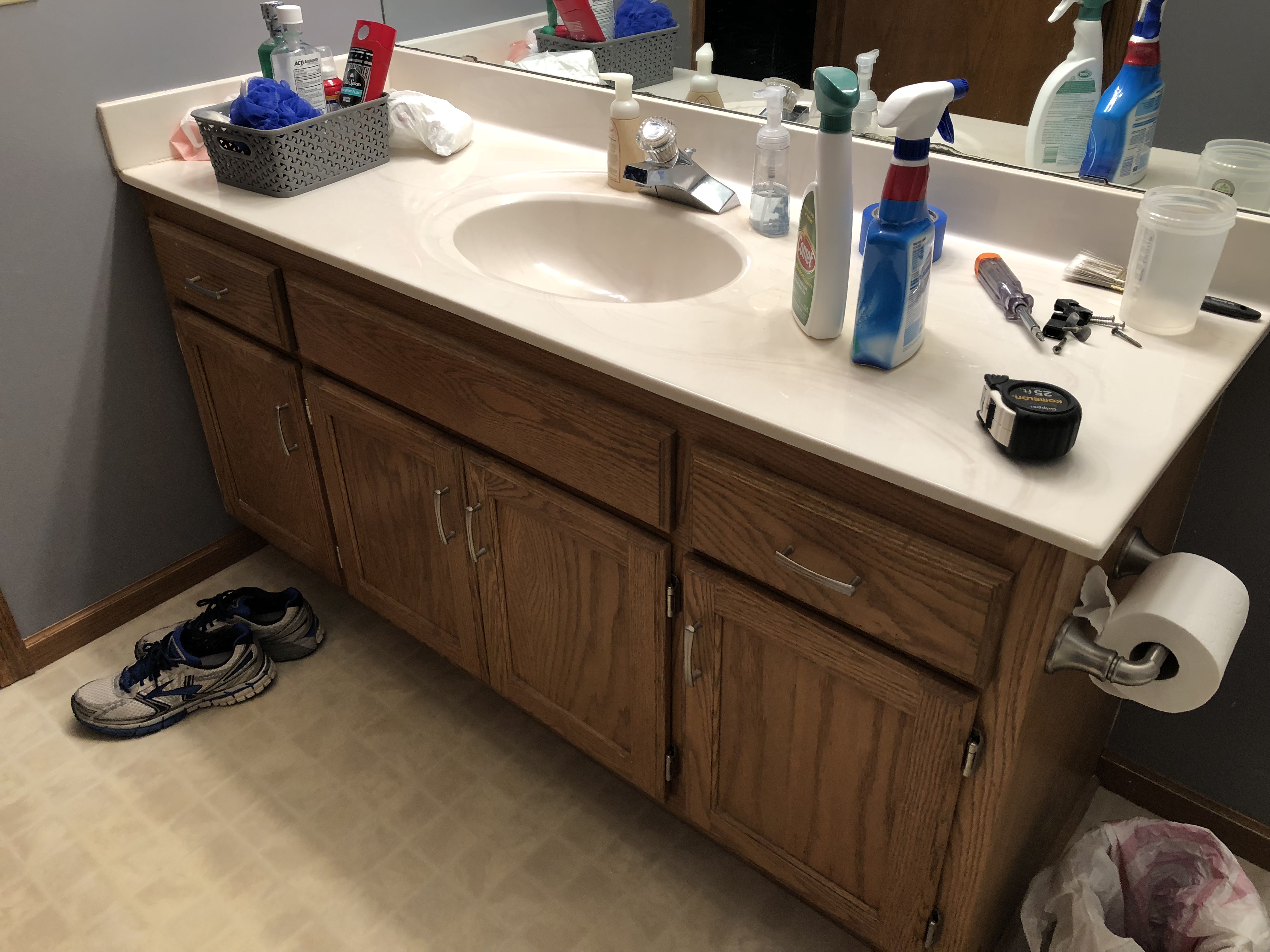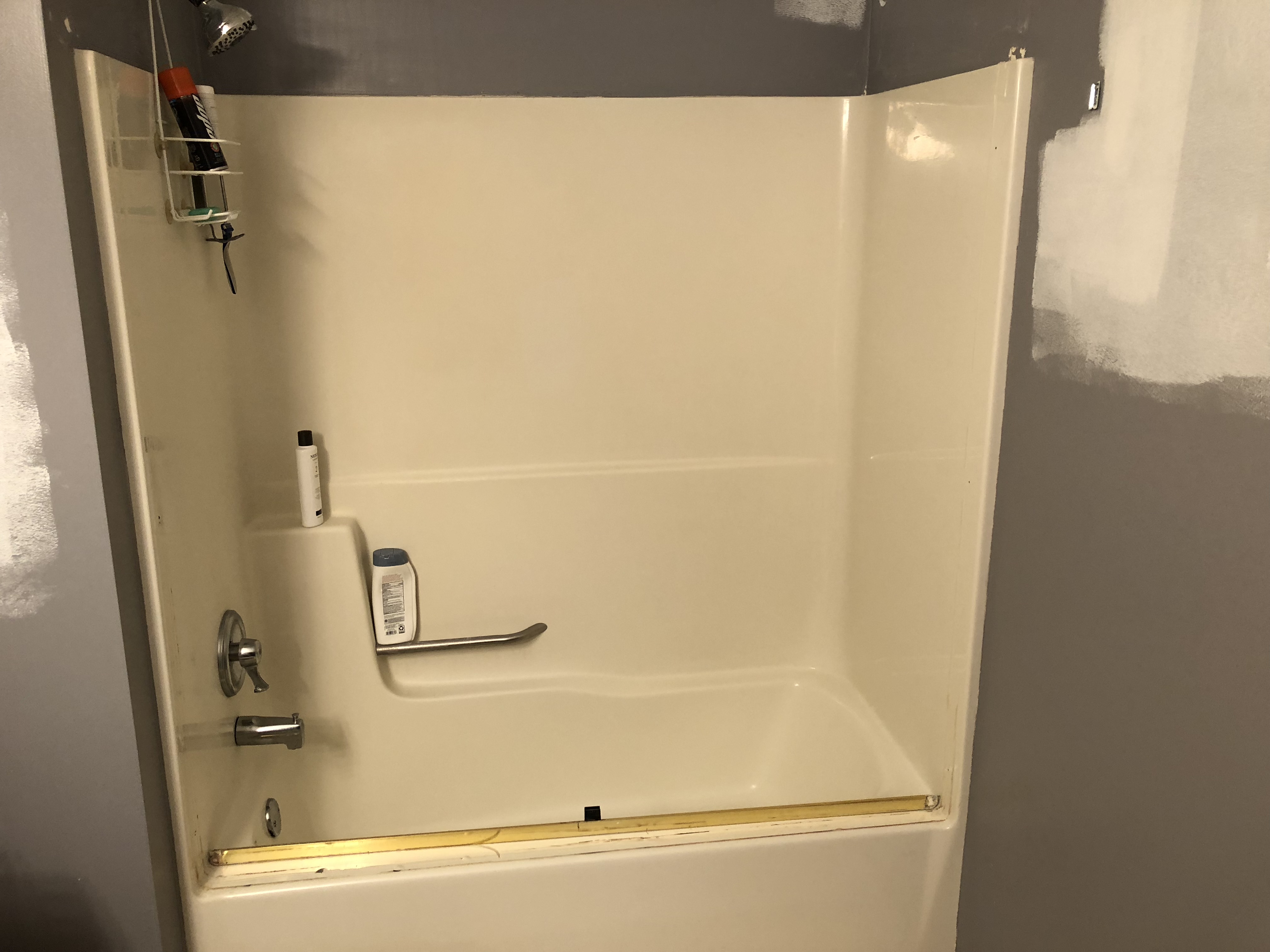 After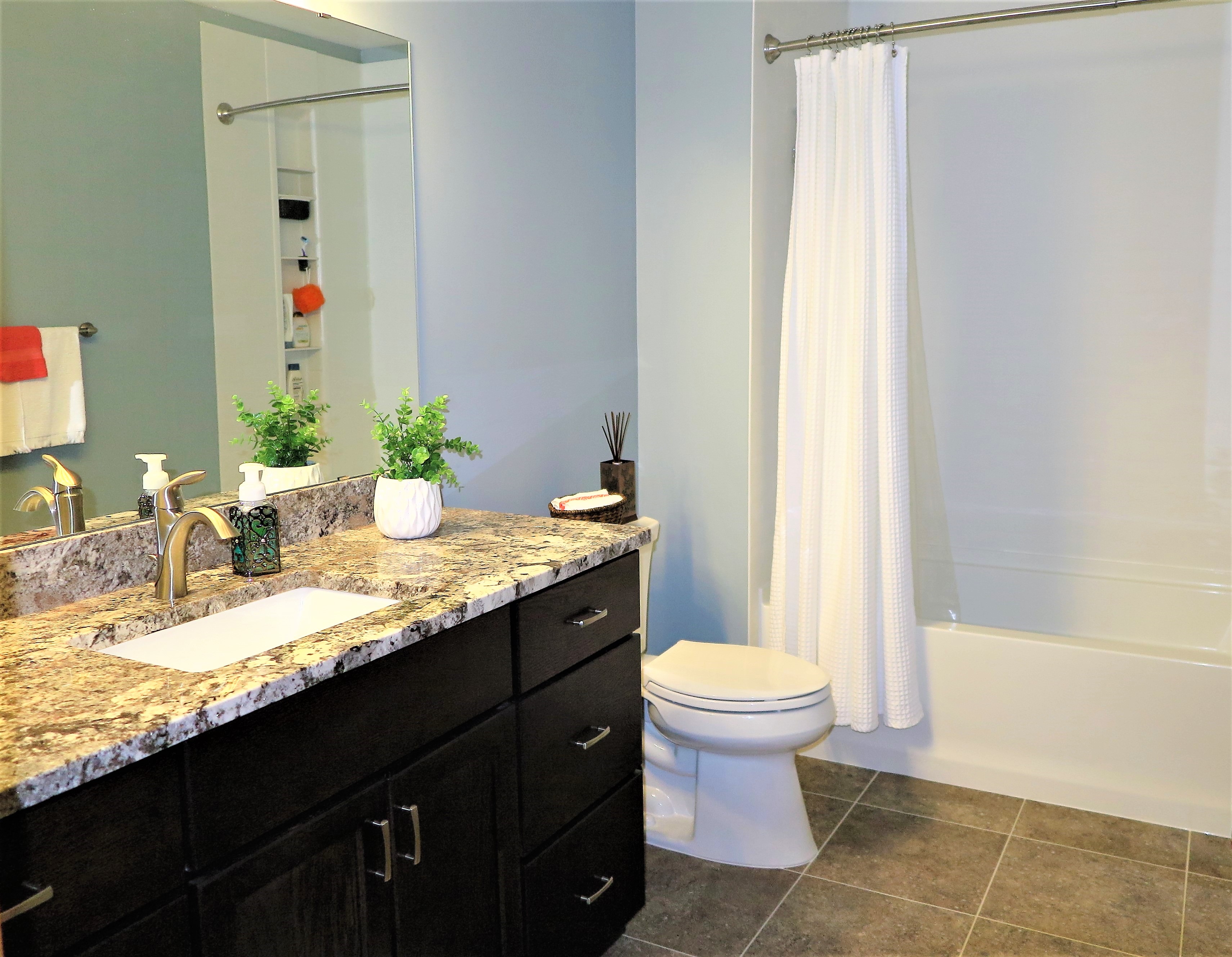 As you can see, we brightened up the space with a light blue color on the walls. Adding some contrast with the dark vanity and medium toned floors.  The nice white tub and shower help brighten up the space as well!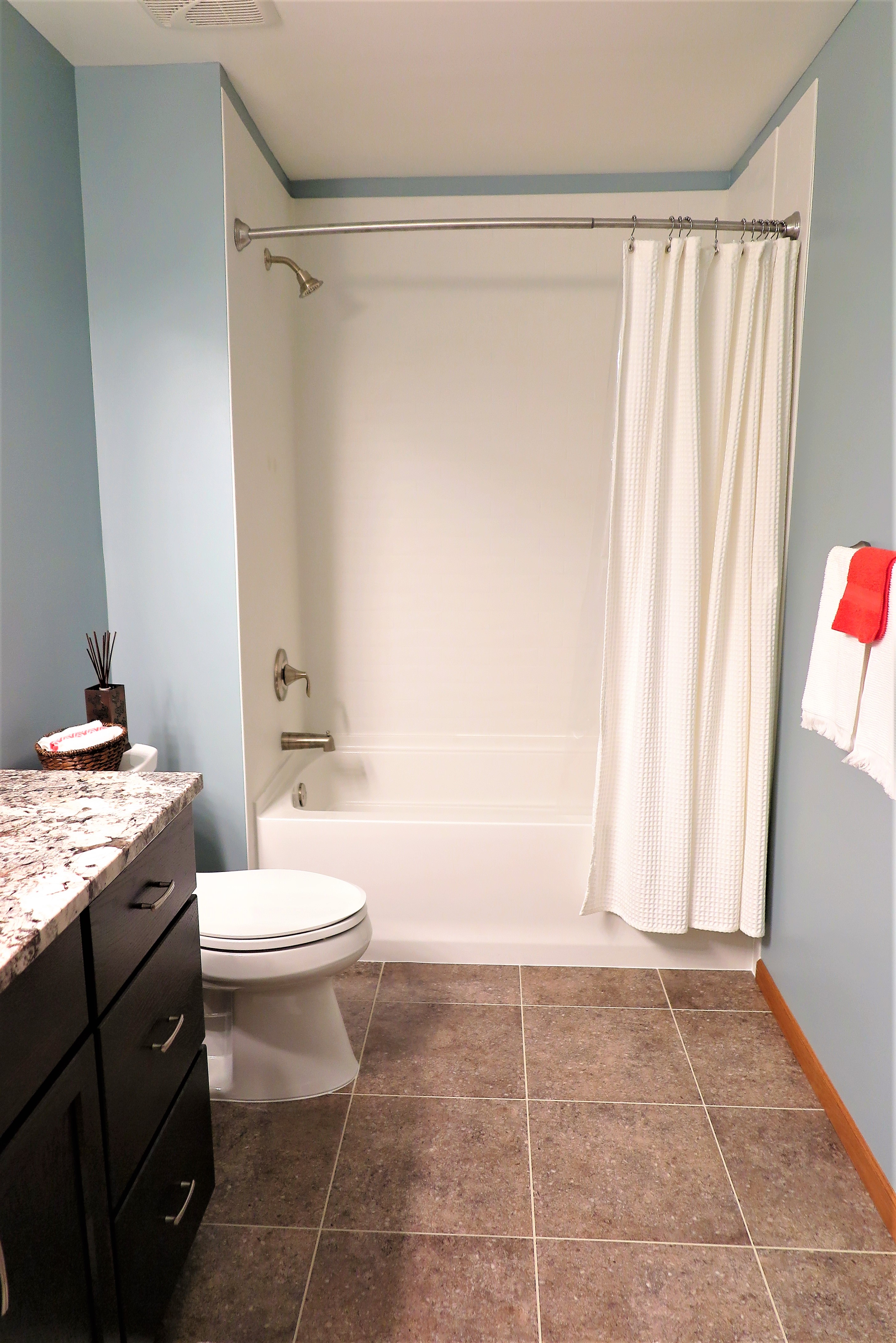 In the tub and shower area, we used a Choreograph wall system from Kohler that has a brick pattern to it. It eliminates any grout lines, but gives the impression of tile!  The floor is a luxury vinyl tile that has been grouted. This material is great for floors in bathrooms as it is softer and warmer than a regular tile!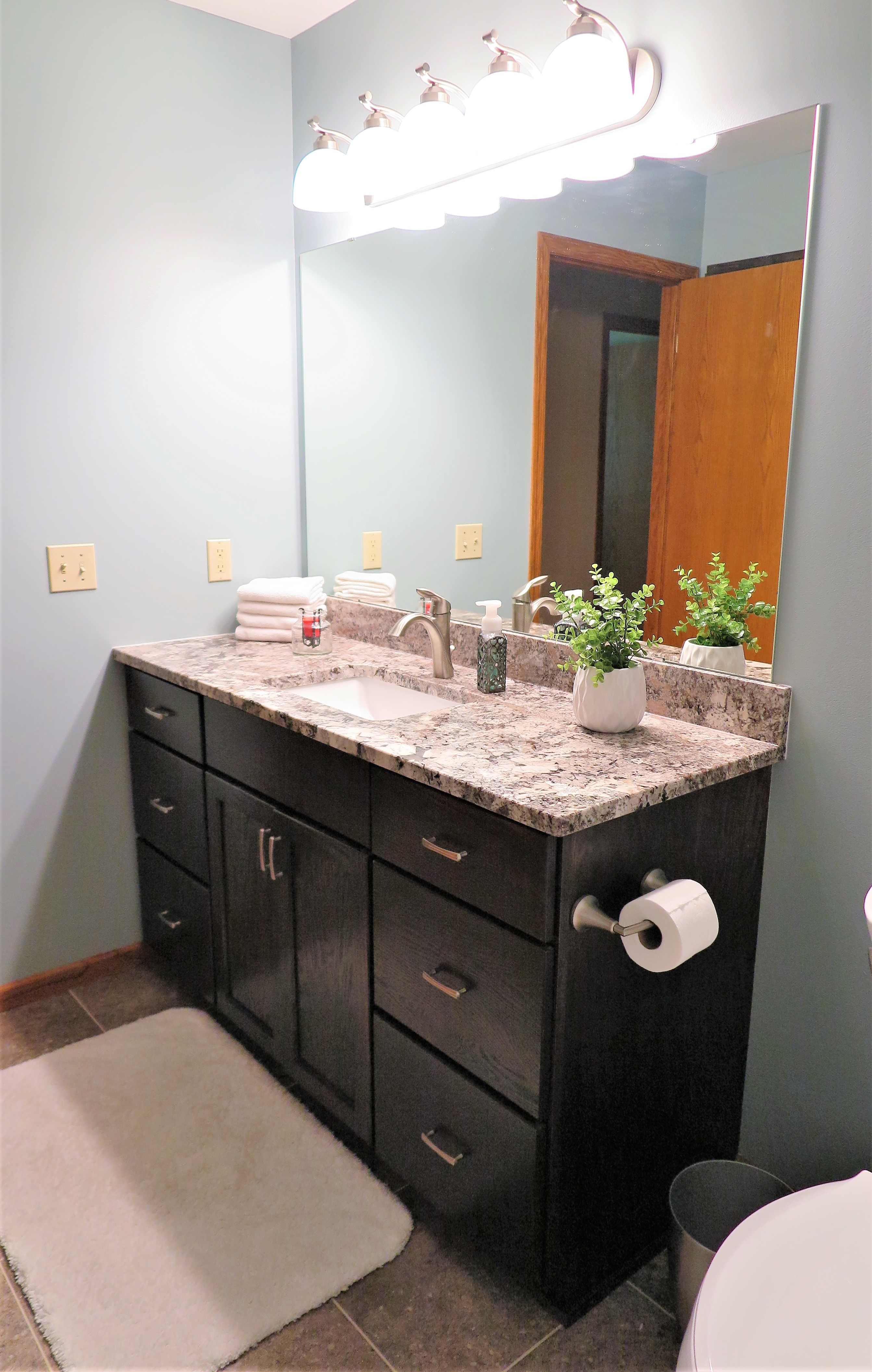 For the vanity, we updated to a taller height.  This allowed for more storage below and a more comfortable height for the homeowners to use. These beautiful cabinets come from Holiday Kitchens out of Rice Lake, Wisconsin! More about them later. The countertop is a remnant we chose that perfectly marries the whole bathroom together and gives them a wow factor as you enter the bathroom.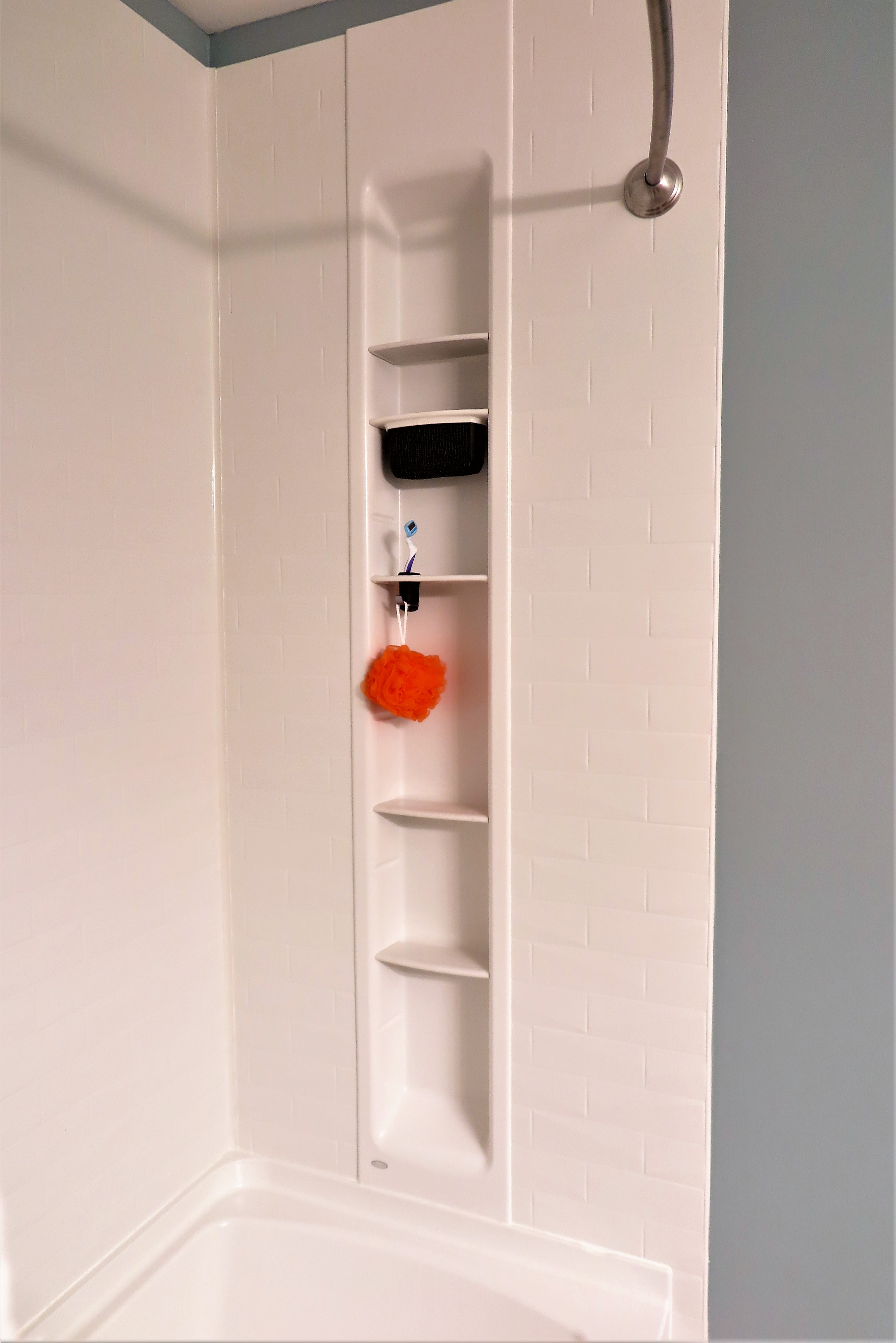 Here is a closer up detail of the Choreograph shower walls and the locker storage system. This is great for all of your storage needs within the shower!
This Lakeville bathroom remodel was a great project to work on and really answered all of the problems the homeowners had with this bathroom! As a designer, it is fun to see people be comfortable in choosing a few standout pieces (the countertops and dark cabinets!) but still keeping the space within the style of the rest of the home.
Your Lakeville Bathroom Remodel Resource
Are you thinking of taking on a remodel anytime soon? We would love to help you out! Let us know in the comments below or send us an email directly! We look forward to hearing from you.