White Birch Design LLC is proud to announce that the company was awarded a Remodeler of Merit Award? (ROMA) from Housing First Minnesota for a recently completed kitchen remodel in South Minneapolis. White Birch Design was one of only eighteen ROMA Award winners presented virtually during Housing First Minnesota's Building Industry Gala (BIG) Night on Oct. 23, 2020.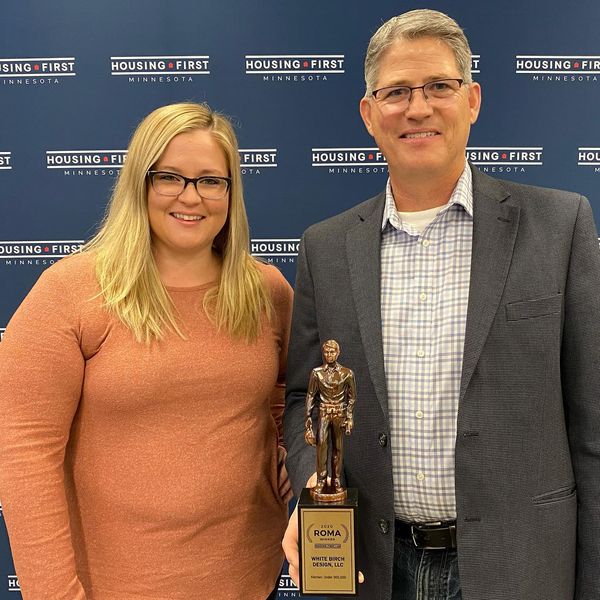 "We are honored to have our creativity and design work recognized by these industry experts," said White Birch Design LLC Co-owners Steve McDonald and Angela Barnhart. "We loved helping these homeowners bring their Scandinavian-inspired kitchen to life, creating the perfect warm and inviting space to entertain family and friends."
Since 1982, Housing First Minnesota has presented the ROMA Award? to remodelers to recognize creativity, design, and the remodeler's ability to meet the client's requirements. Winners were selected by a team of remodeling professionals from the Builders Association of Sioux Falls, South Dakota after evaluating photographs, floor plans and descriptions of the remodeling project.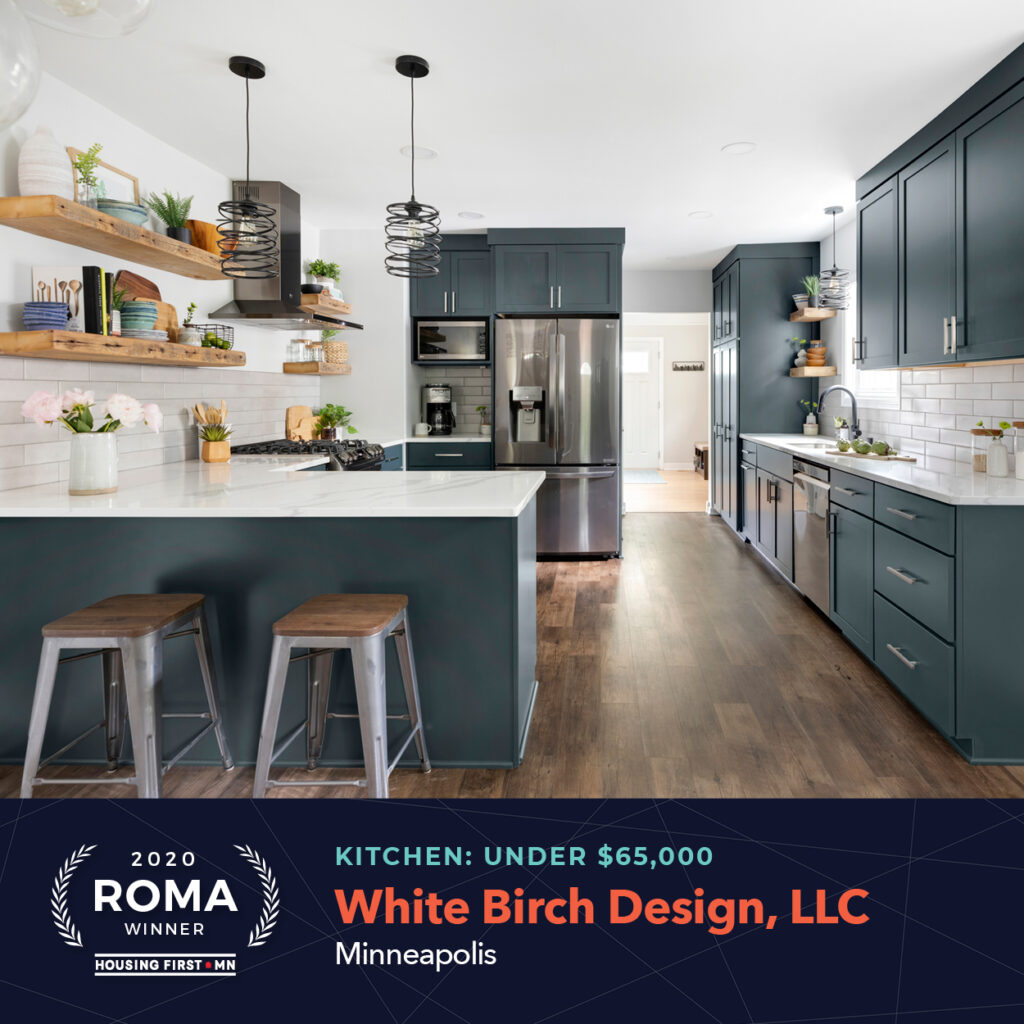 "Remodeling projects that earn a ROMA Award are truly the best of the best," explained Housing First Minnesota executive director, David Siegel. "The remodeling professionals who review each entrant know that they're not just looking for the prettiest spaces, they take into account the challenges and customer wishes as they evaluate each project."
A Scandinavian Inspired Kitchen Remodel
White Birch Design's remodel of this 1940's South Minneapolis home played with a number of design elements with a Scandinavian focus in mind.   Blue/gray cabinets were paired with an elegant, elongated gray backsplash that tucked right up against floating shelves made from Minnesota-sourced reclaimed barnwood. One of the project's hallmark features included a custom-designed coffee nook built specifically to accommodate the homeowner's treasured coffeemaker. 
Learn additional details and see more photos of the project by visiting our kitchen remodeling project portfolio.
About Our Twin Cities & South Metro Remodeling and Design Firm
Founded in 2018, White Birch Design offers kitchen, bath, and basement remodeling. Co-owners Steve McDonald and Angela Barnhart pride themselves on providing high-quality work and excellent customer service, and their personalized approach to home transformations reflects the company's values of integrity, quality, craftsmanship, relationships, and community. The company has completed several remodeling projects in the South Metro including the ROMA award-winning project and another recent Lakeville kitchen remodeling project that was part of the Fall 2020 Parade of Homes Remodelers Showcase held in early October. Details about the Parade of Homes project can be found at https://www.paradeofhomes.org/entries/3381.