Spring is here, and change is in the air!  Whether you're building a new home, remodeling your kitchen or bathroom, or just looking for an easy update, let us remind you not to overlook your cabinet hardware. 2021 is flush with exciting developments in cabinet hardware trends, from an oh-so-sophisticated return of brass to mix-and-match! Read on to learn what a single spark of inspiration, from knobs to pulls, can do to transform your cabinetry and your home!
Modern/Contemporary 
Today's cabinet hardware options make it easier than ever to achieve a contemporary look in your kitchen. Oversized pulls are all the rage and are typically 6" to 21" long. As kitchen designers, we recommend using long pulls vertically for tall cabinets and horizontally for large drawers. For a modern finish that's on-trend, consider muted gold, pewter, and stained brass.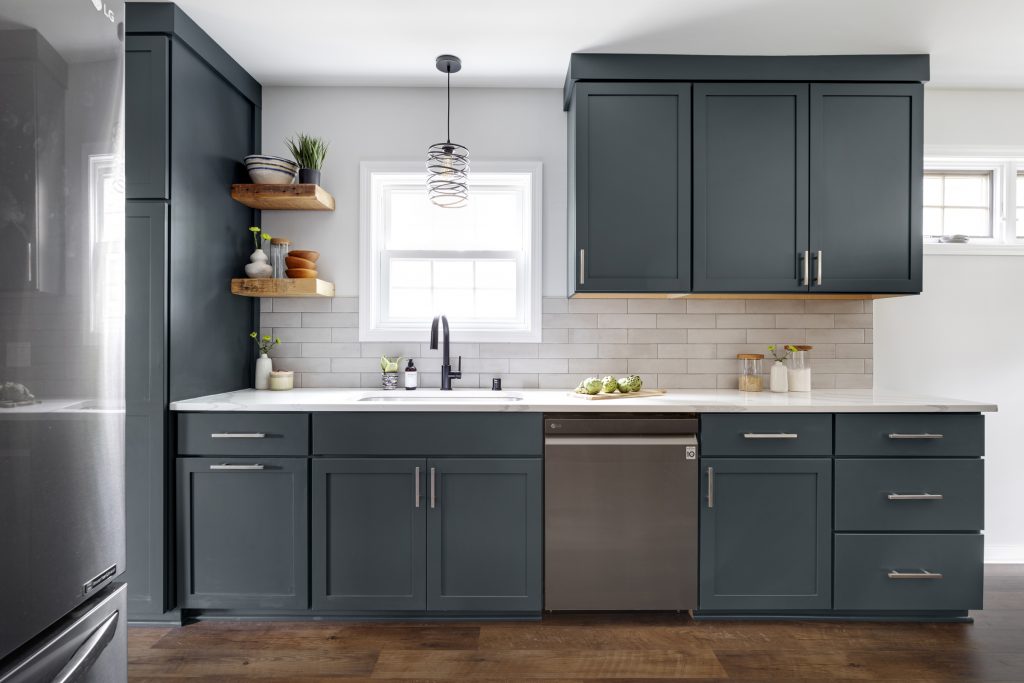 See more photos of this beautiful Minneapolis kitchen remodel project
Matte Black
From modern farmhouse to minimalist designs, matte black hardware is here to stay! Matte black has replaced oil-rubbed bronze and in doing so, brings a more modern, sleek look and beautiful contrast with white and light-colored cabinetry.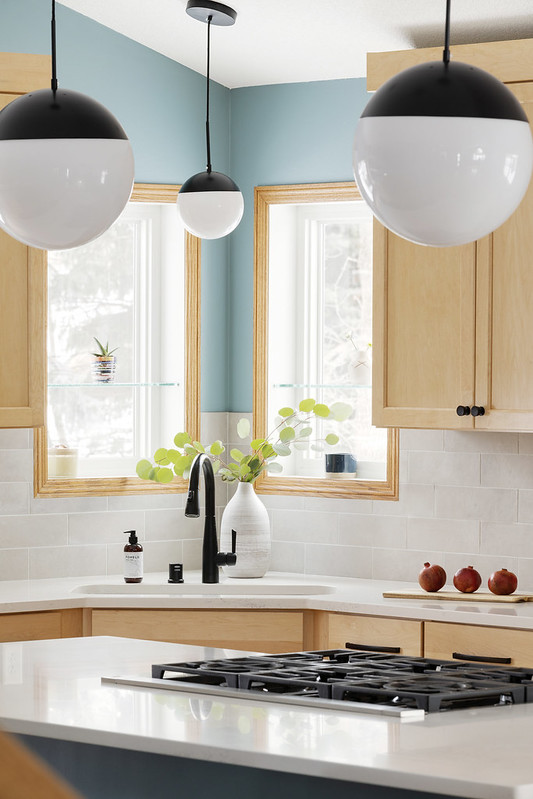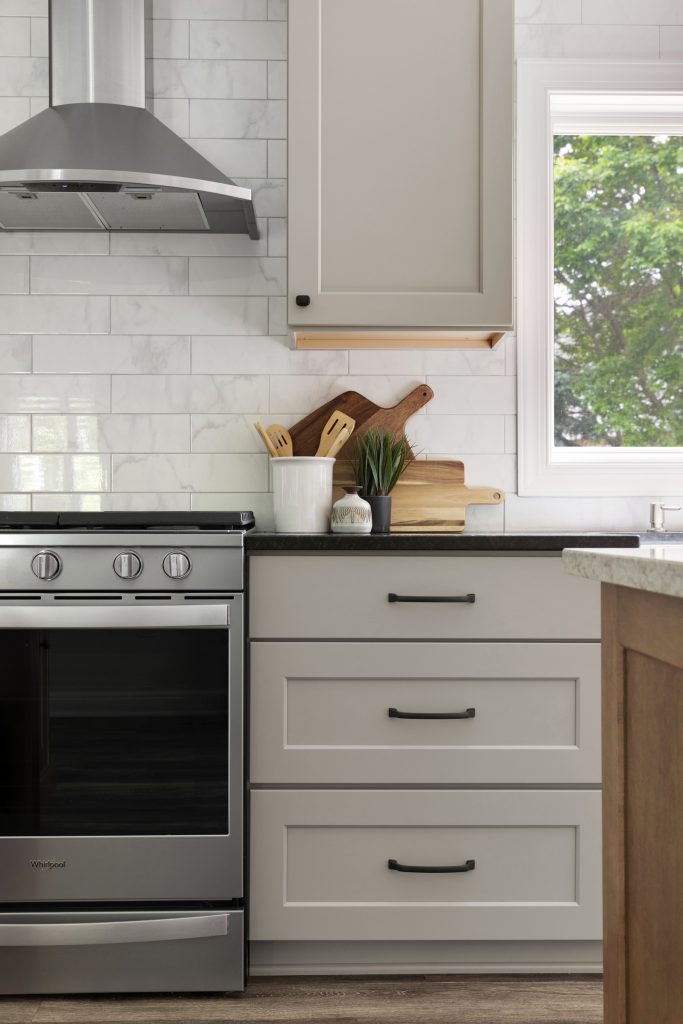 Brass
Brass is back! But not the shiny and lacquered version reminiscent of the '80s. Today's options are soft and brushed. For a high-impact finish, stick to antiqued and matte brass finishes. We like how these finishes add warmth and elegance when paired with the right cabinet. Consider brass hardware on cabinets that are white, gray, blue, and black to add a formal touch.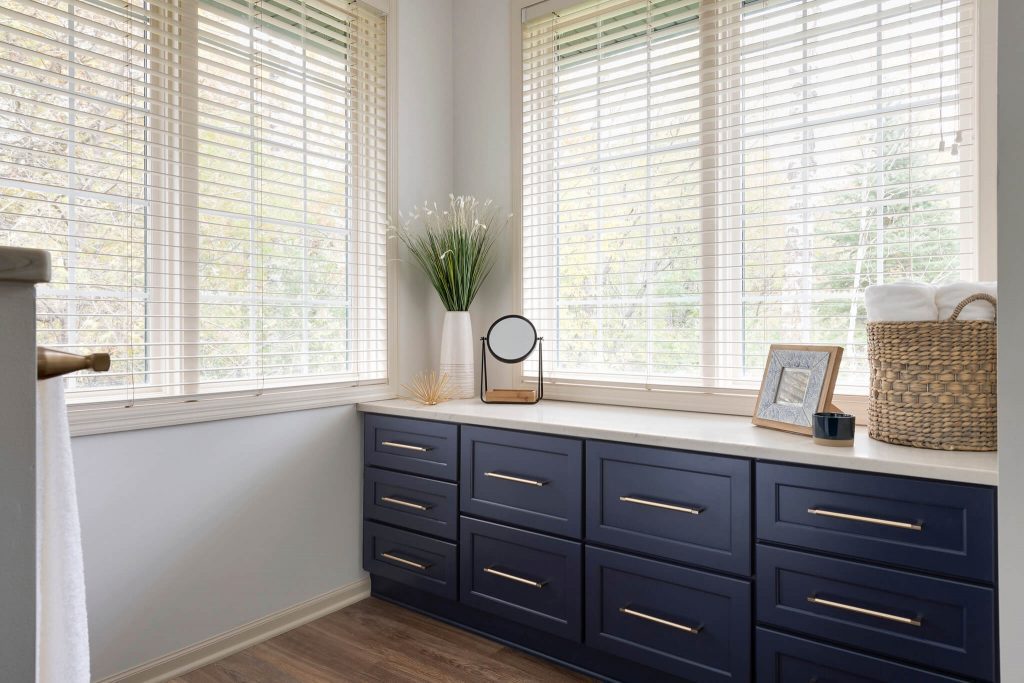 Brushed brass hardware adds subtle elegance to this Lakeville bathroom remodel project. 
Farmhouse
If you know who Joanna Gaines is, then you know the modern farmhouse esthetic. This savvy style is clean and stylish with a balance of old and new and continues to gain in popularity. Farmhouse-style hardware ranges from bin pulls in various finishes to simple knobs and pulls. Don't be surprised to find copper finishes popping up in this style of kitchen.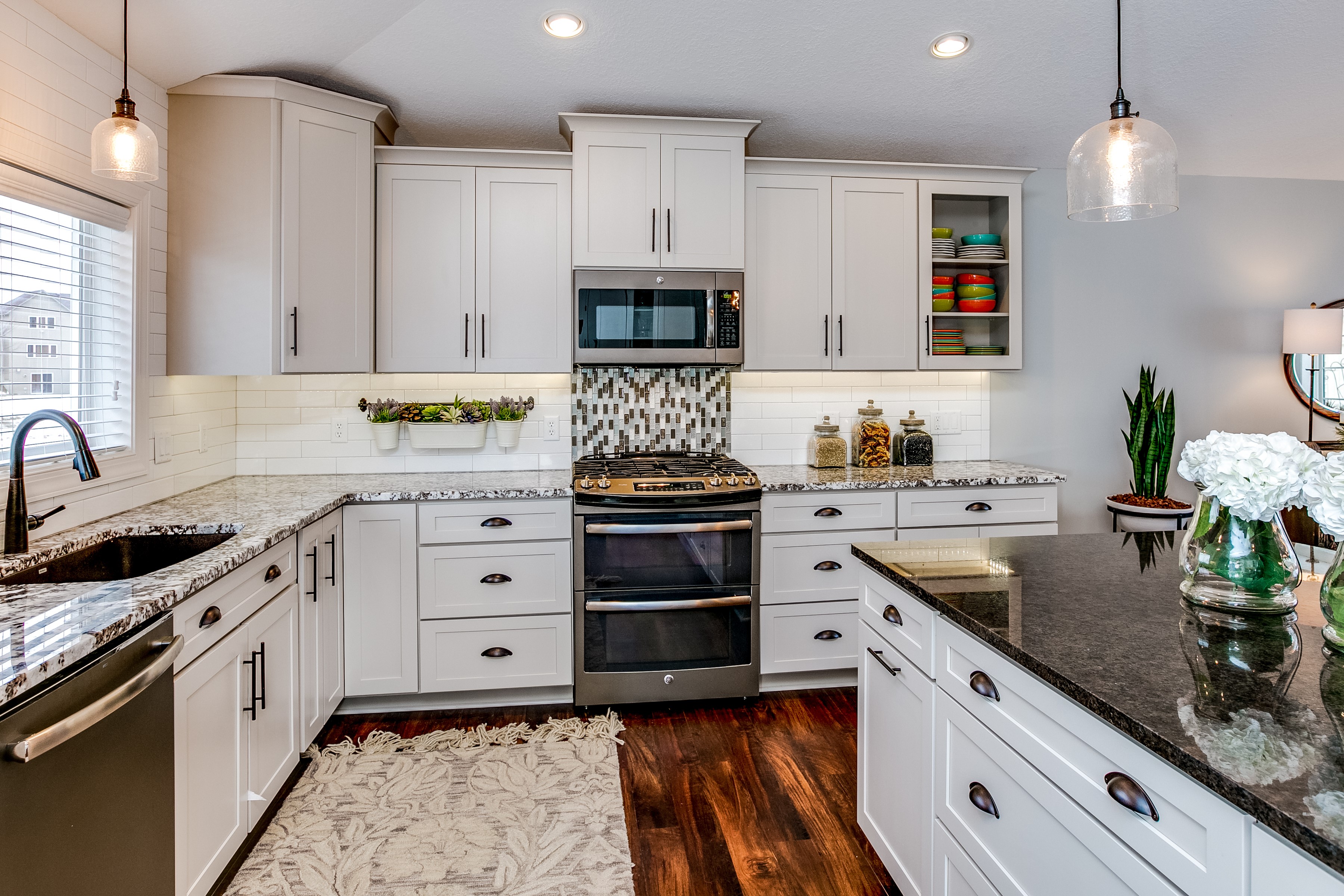 Mix It Up
Mismatched hardware is no longer taboo, thanks to the trend in two-tone cabinetry. The visual interest and contrast two-tone cabinetry brings provides the perfect backdrop for mixing up hardware. Create an elegant yet relaxing look by introducing a new and different style pull or knob. 
Your kitchen, bath & home remodel specialists in Lakeville, Apple Valley, Eagan & beyond!
Ready to put a spring in your home's step? Our team is well-versed in the latest trends and ready to help you create a new and improved space! Located in Lakeville, White Birch Design, is a full-service design/build/remodeling company specializing in bath, kitchen & basement design and remodeling projects. Contact us to start a conversation about transforming your home. Let us help you love where you live!