A wall that doesn't reach the ceiling is one of our favorite features to remove in a kitchen remodel. While there are times when they are needed, generally speaking, nothing gives us more pleasure than reconfiguring a layout to eradicate these awkward walls that always seem to feel more like a hindrance than beneficial. This was precisely the case with our recently completed Farmington, MN kitchen remodel.
Before
The split-level home featured spacious vaulted ceilings. However, any feeling of purpose behind the open space was rudely cut off by the half walls that encapsulated a rather cramped kitchen. Confined to the corner, the kitchen was dull, surprisingly dark and lacking storage and counterspace. While there was an island, its small size made it feel more like an obstacle than a value-added feature.
Our homeowners were equally dissatisfied with the space surrounding the kitchen. The dining room sat awkwardly apart and mostly unused as did the surrounding space, since any furniture would disrupt the flow into the kitchen entrances and elsewhere. A hodgepodge of flooring further contributed to the disjointed feel. Altogether, the main floor felt inefficient and was not a space in which our homeowners enjoyed spending time.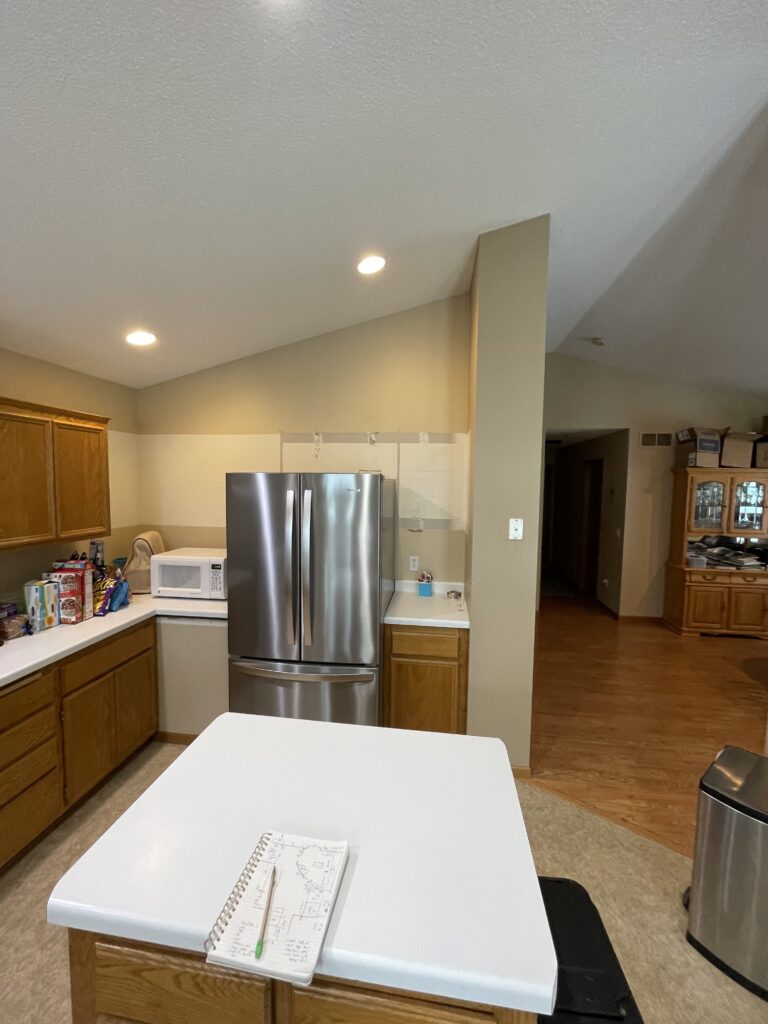 The Plan – No More Walls
Ultimately, our plan to transform this kitchen was relatively simple – remove the half walls and extend the kitchen cabinetry into what was the dining room space. All windows and trim stayed the same, as did the location of the appliances! Removing the half walls was all it took to dramatically change the feel of the space and unlock the opportunity for a more thoughtful design.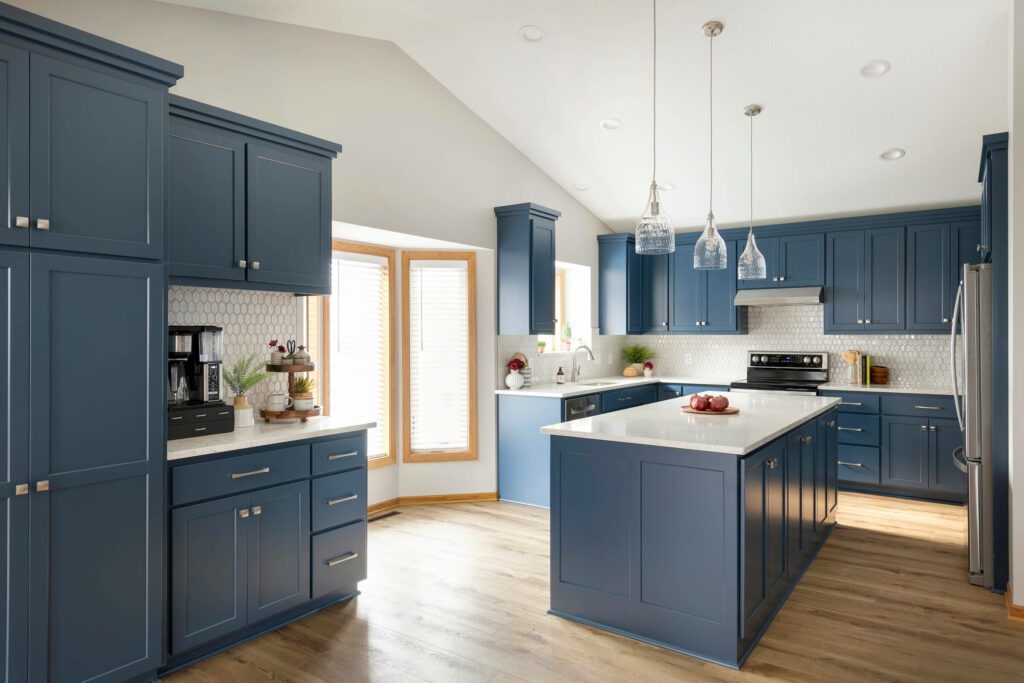 After
With the new floor plan in place, we set to work creating a space that would feel light and open yet packed with personality. We installed new LVT flooring to unify the room, setting the stage for a more cohesive and purposeful layout. New cabinetry finished in Farrow and Balls' beautiful Stifkey Blue makes a striking appearance against a white hex mosaic backsplash. Vicostone quartz countertops featuring subtle grey veining with just a hint of shimmer, add interest and texture. 
Without the wall to constrain it, the new eight-and-a-half-foot-long island adds much-desired counterspace, and with cabinets built into both sides, significant storage. Meanwhile, cabinetry extending into what was the unused dining room is filled with bells and whistles including a beverage station and a double pantry, one side for food and the other for brooms and supplies. Storage is no longer in short supply!
Finishing touches include new hammered glass pendant lighting, a stainless-steel sink and new brushed nickel hardware and faucet. Nearby, the adjoining spaces feel open, bright and full of potential, creating a space suited for everything from entertainment to day-to-day life.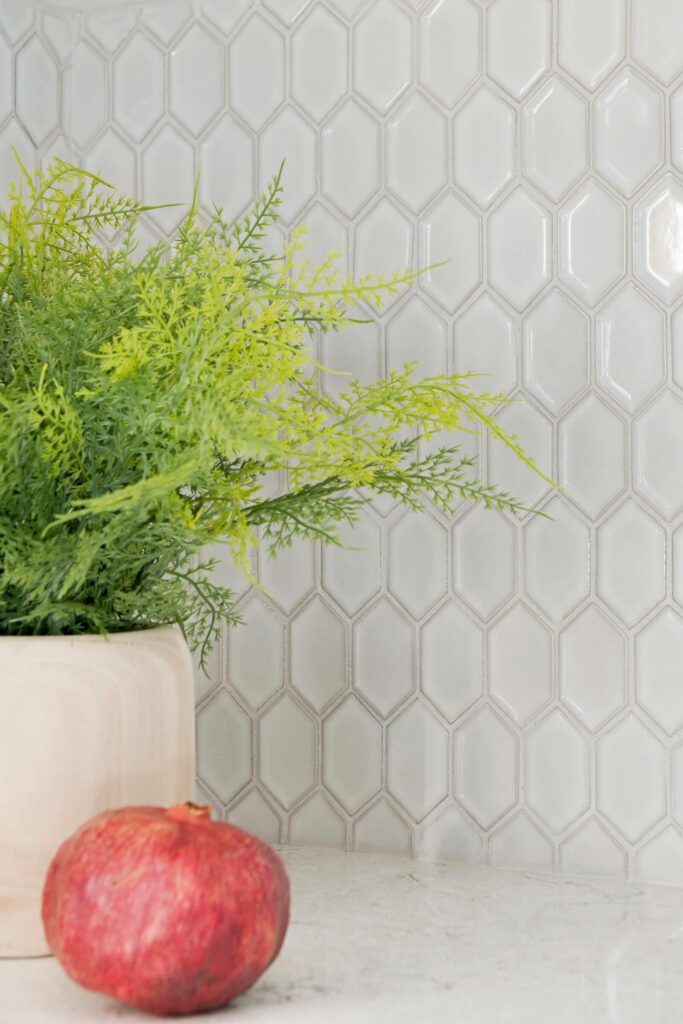 A Place to Enjoy 
Our homeowners are overjoyed with the results, feeling they have a new lease on enjoying their home. Rather than feeling cramped, the new space is inviting and spacious, so much so that they may be tempted never to eat out again! All it took was the removal of two half walls as the catalyst for change, proof that big change can come in relatively small packages when you work with the right team!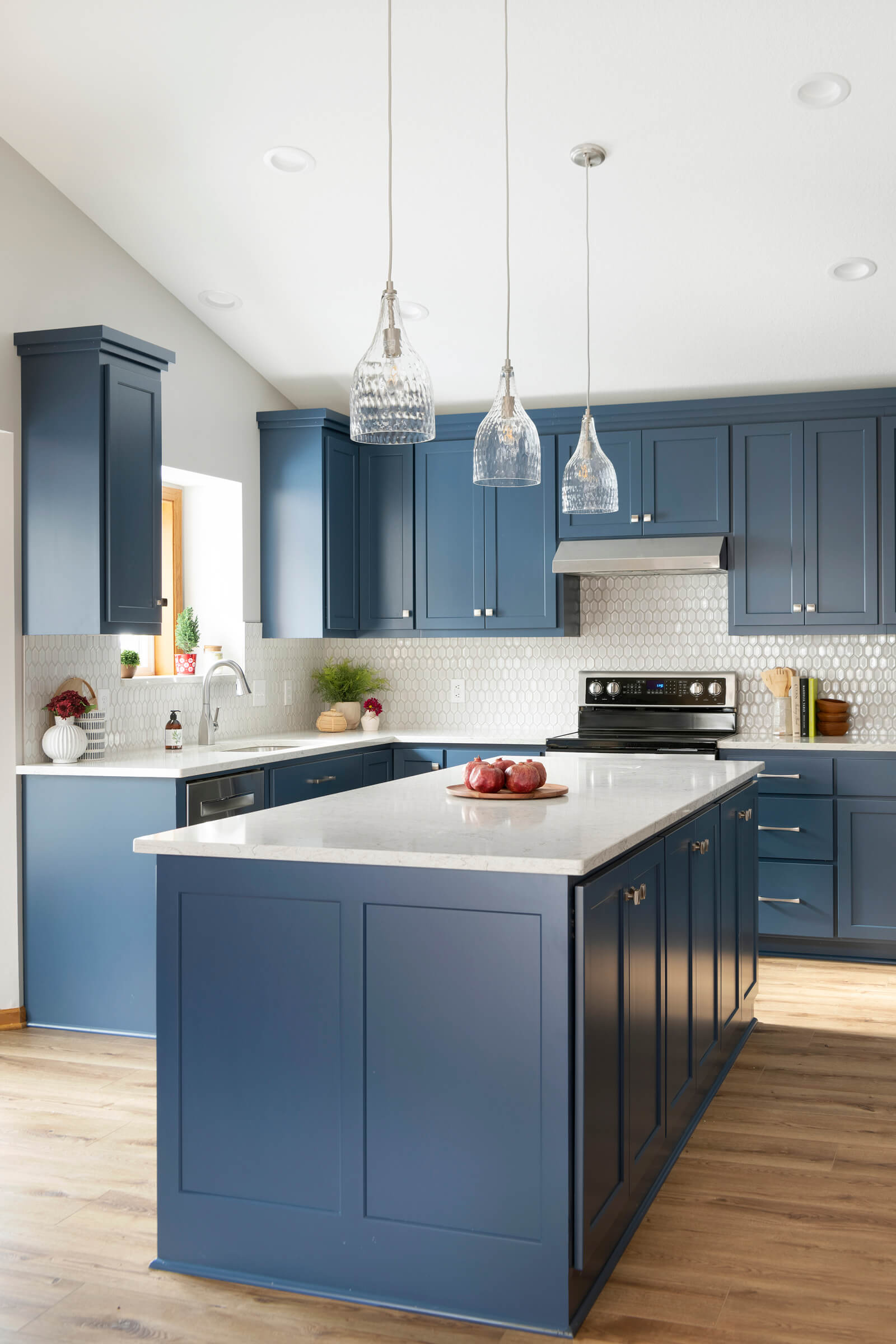 White Birch Design – Kitchen, Bath & Home Remodel Specialists Serving Farmington, Rosemount, Lakeville, Eagan & Beyond
Are you unhappy with your current space but not sure where to start? Begin with a call to our Minnesota remodel team, White Birch Design. With decades of combined experience in the industry, we're experts at discovering the potential lying dormant in your space. From kitchen remodels like this one, to bathroom remodels, basement renovations and other home renovations, we work with homeowners to transform their spaces into spaces they love. We offer practical solutions that bring both beauty and function to your home and we do so with a commitment to making the process as smooth as possible. Contact our team of Lakeville, MN remodelers today and let's get started on creating a space that will have you loving where you live!