Whether you want to entertain guests, add valuable square footage, or generate rental income, your basement is a valuable asset. Gone are the damp, cold, and dark basements. In are the light, open, and multi-functional basements! Remodeling or finishing a basement is a big project but when done right, so worthwhile! Check out these basement remodel and finishing trends to learn how to bring some personality, fun, and added value to your home.
Home Gym
You can cancel that unused gym membership or sell the treadmill masked as a clothes hanger in your bedroom. Adding a home gym in your basement is a trend that's not going away. A big reason is a home gym allows you to personalize the equipment to your needs! Before you start purchasing equipment, consider these questions
What size room do I need to accommodate the exercise equipment I use the most?
Will my equipment require any additional electrical work?
What is the best flooring to withstand the wear and tear of impact and machinery?
What design elements will help me stay motivated? (paint color, mirrors, tv, sound system, etc.)
[houzz=https://www.houzz.com/hznb/photos/aspen-french-house-plan-traditional-home-gym-salt-lake-city-phvw-vp~110706029]
Open Concept
We all know how popular open floor plans have become and now they are making their way down to the basement! Not only does an open concept make a basement feel larger and lighter, but it's also multi-functional. Having several 'zones' provides entertaining options that your main floor often can't provide. A common open layout includes a TV watching area, a place for food and drinks, and an area for play.
Home Brewery
Why go to the local pub when you can serve (or even brew!) your favorite cocktails and beers at home? Many homeowners are creating larger 'pub' type basement designs compared to the common small wet-bar areas. Add some small TVs, music, and bar lighting and you won't need to leave the comforts of your own basement to entertain watch the game or entertain!
[houzz=https://www.houzz.com/photos/bar-transitional-home-bar-minneapolis-phvw-vp~62609628]
Unique Materials
The popularity of reclaimed wood, industrial metals, and new and improved flooring has transformed basements from boring to beautiful. What we love the most about this trend is how versatile it is. Whether it's the vintage charm of a barn door or the chic industrial look of exposed metals, there are numerous ways to make your basement unique and add personality to your basement space.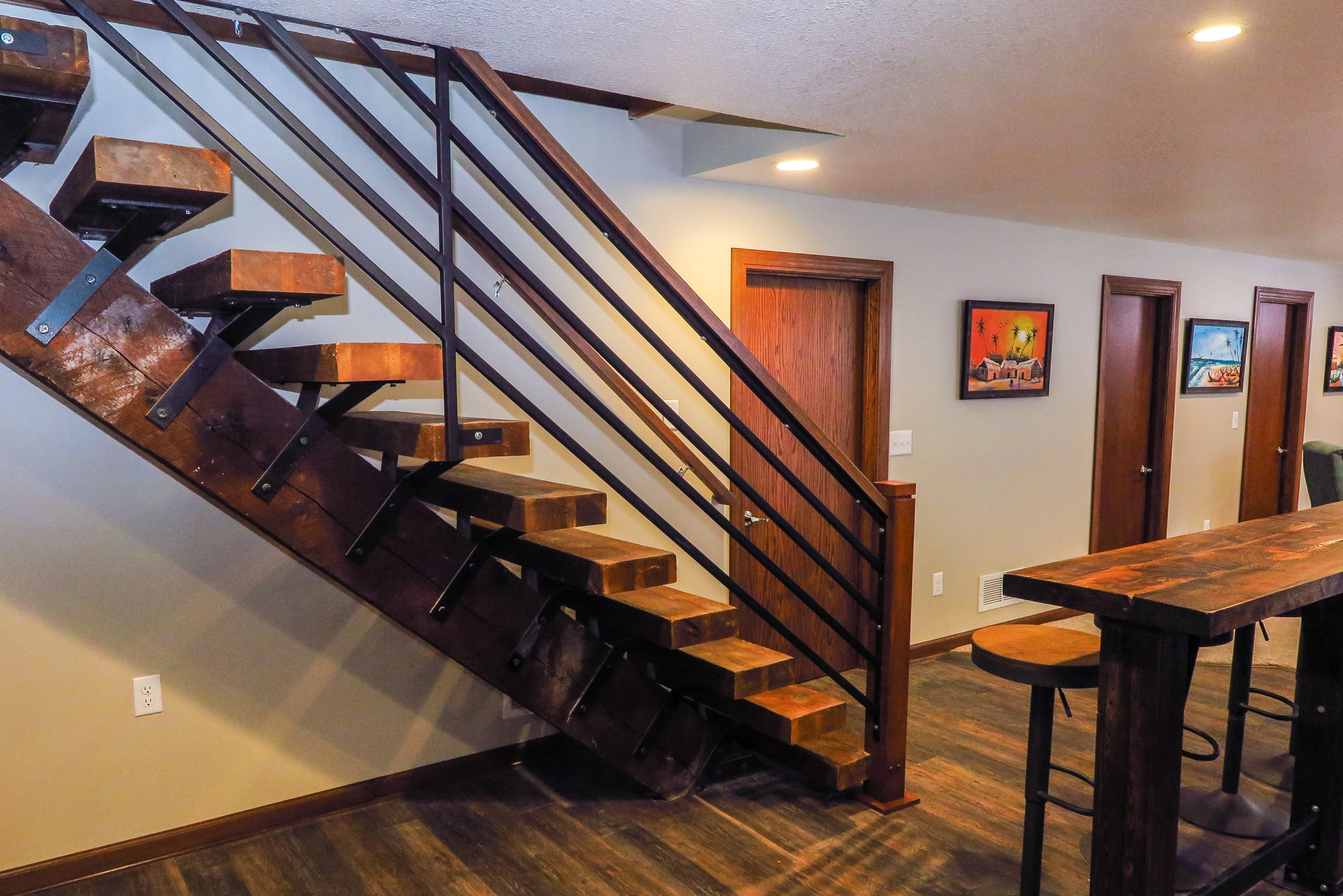 Guest Suite
Move over small bedrooms, full guest suites are the craze. Guest suites are perfect when family and friends stay for an extended period of time. They often include a full bathroom, wet bar, and a sitting area. Guest suites can also increase the value of your home and provide a private 'get-away' from the rest of the house.
[houzz=https://www.houzz.com/photos/casa-pedralbes-mediterranean-bedroom-phvw-vp~104568503]
Your Lakeville, MN Certified Basement Finishing and Remodel Resource
White Birch Design is your South Metro resource for kitchen, bath and basement design and remodeling. Located in Lakeville, Minnesota, we offer a full range of services to fit your needs and are CKBR certified with our local Minnesota NARI chapter. From concept to completion, we take pride in guiding you through the process of creating the home of your dreams. Want to see more? Check out our Portfolio to see more examples of our work. Ready to get started on your basement project? Contact us today!