Considering a bathroom remodel project? We've shared some great information over the past few years aimed at helping homeowners discover the wonderful options available to them and educating them on what to expect when embarking on a home remodeling project. This month, we've decided to gather some of our most popular articles highlighting tips, tricks, ideas and information on everything related to bathroom remodels. Whether you are still in the dreaming stage or ready to embark on a remodel now, these helpful articles are guaranteed to help you feel better informed and dare we say, more excited about the bathroom remodel process!
Four Things to Know About Countertop Selection
Countertops are arguably one of the most significant material selection decisions for a kitchen or bathroom remodel. We also find it is one of the design details homeowners look forward to the most! That is precisely why we've collected our top four list of things we want homeowners to know about when selecting a countertop. From materials to maintenance, keep reading to learn our best countertop selection tips.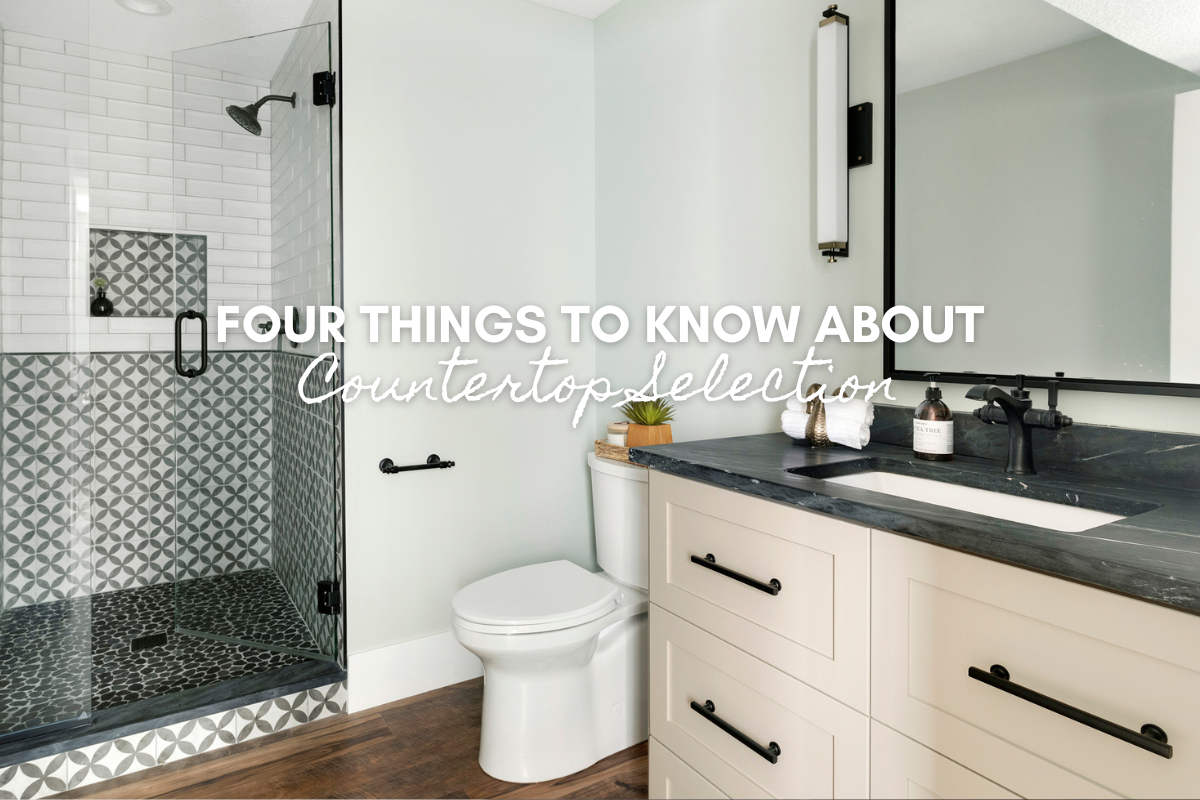 Five Ways to Make Your Bathroom Look (and Feel!) Bigger
Perhaps you have a bathroom with limited square footage on your hands. While a full-on "demo day" dances through your head – tearing down walls and stealing an extra foot or two from an adjacent bedroom or closet – more often than not there are other ways to give yourself the look (and feel) of extra elbow room without going to those extremes. Check out this feature for bathroom design tips that will take your bathroom space from feeling cramped to roomy.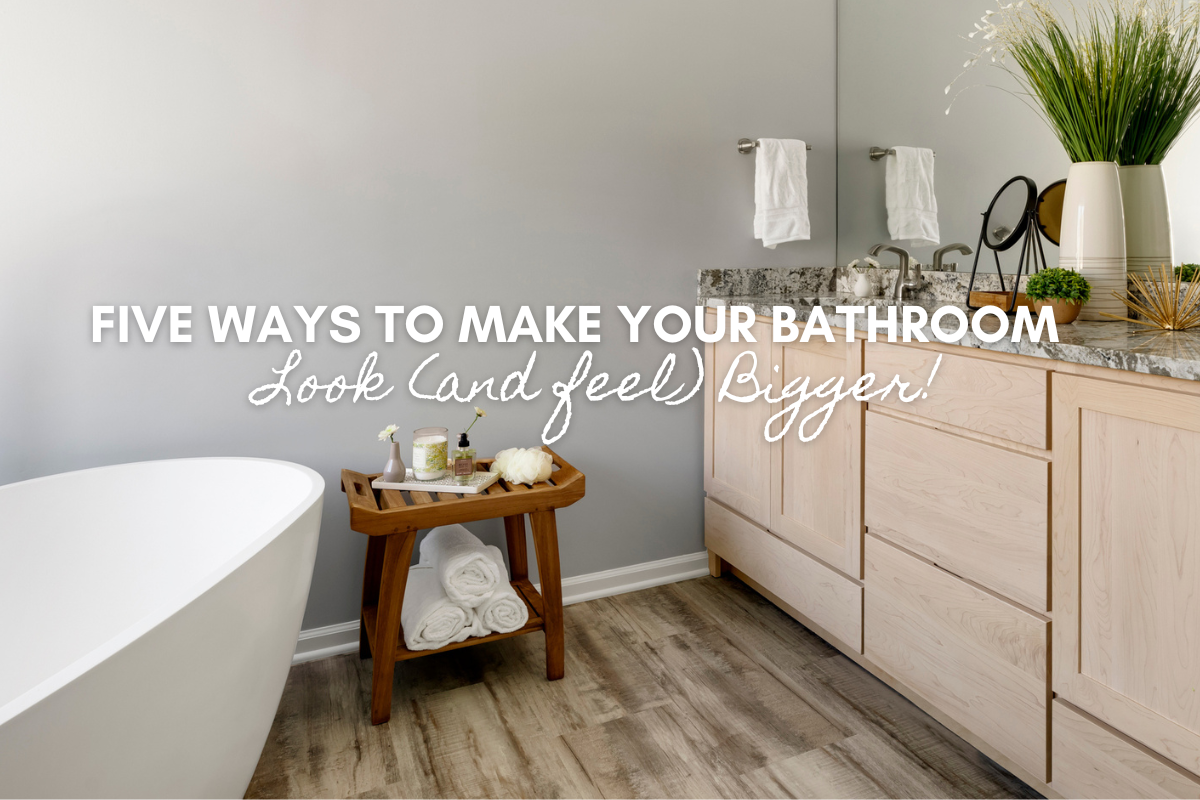 Luxury Bathroom Features You'll Never Regret
There is no better or more personal space to bring luxury and comfort to than your bathroom. Bathroom upgrades can add value to your home while making you feel like you're at a spa retreat. See our advice on luxury bathroom features ranging from trendy to timeless that will provide years of enjoyment and functionality.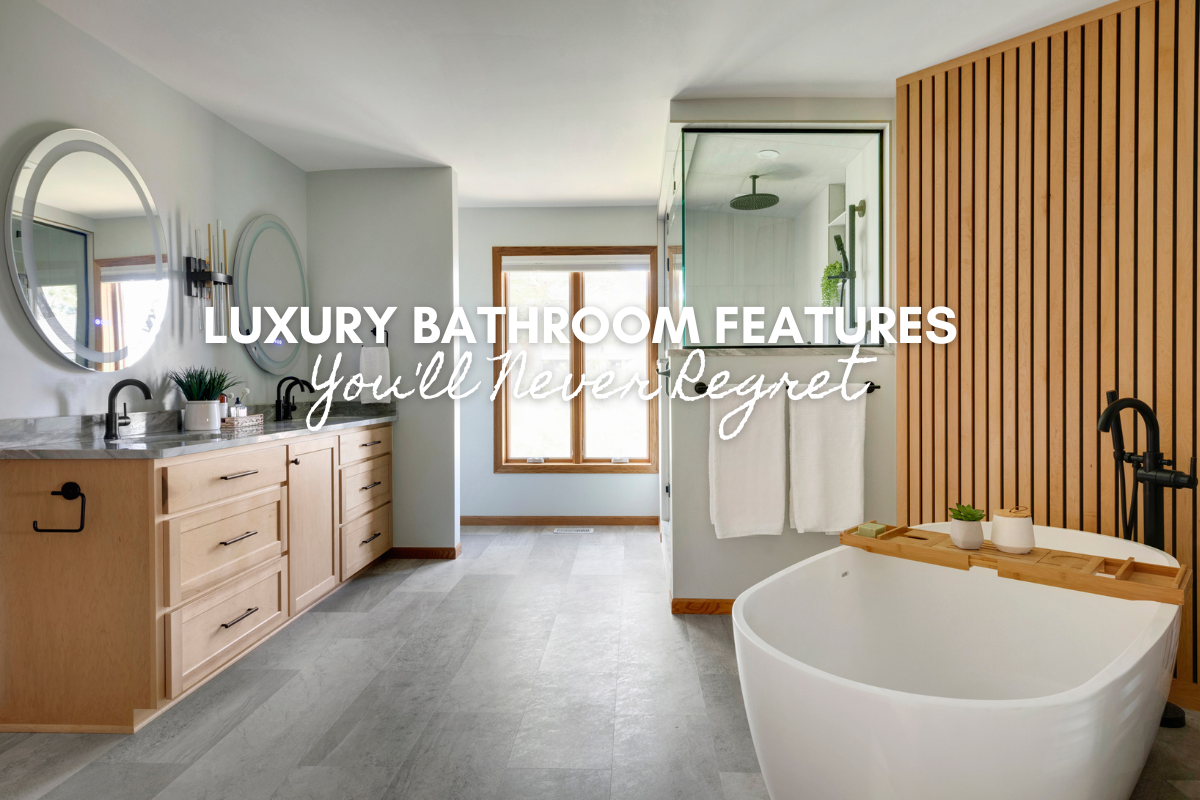 Before & After: A Tale of Three Bathroom Remodel Projects
While bathrooms may be small relative to other spaces in your home, we contend that they are mighty. And not only in the way they function. See our recap of three bathroom remodeling projects. Each project has a vastly different feel. The common factor among all three is that we worked within the original footprint to renovate.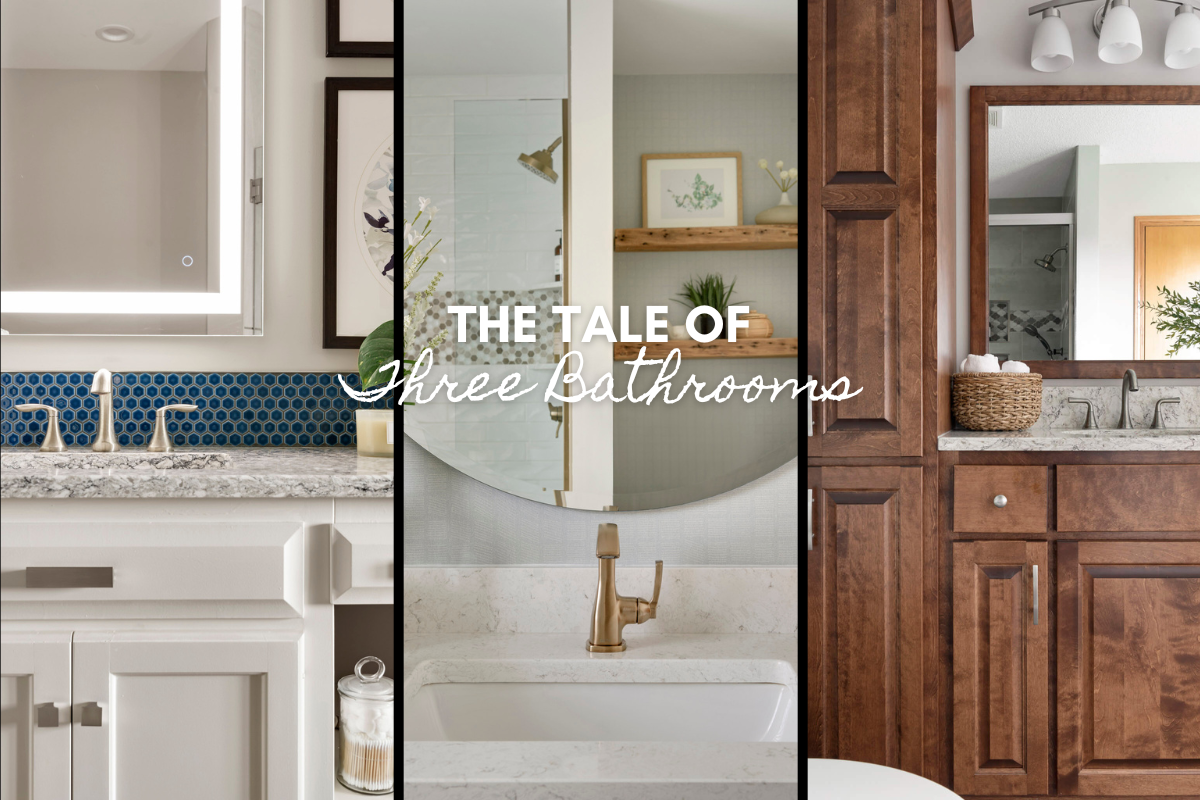 Tips for Aging in Place Bathroom Design
Would you like your bathroom to look great and accommodate any needs you may have in your Golden Years?  The great news is that it's easy to combine both comfort and luxury in your bathroom design.  Don't miss these accessible bathroom design tips that allow you to enjoy your home for years to come!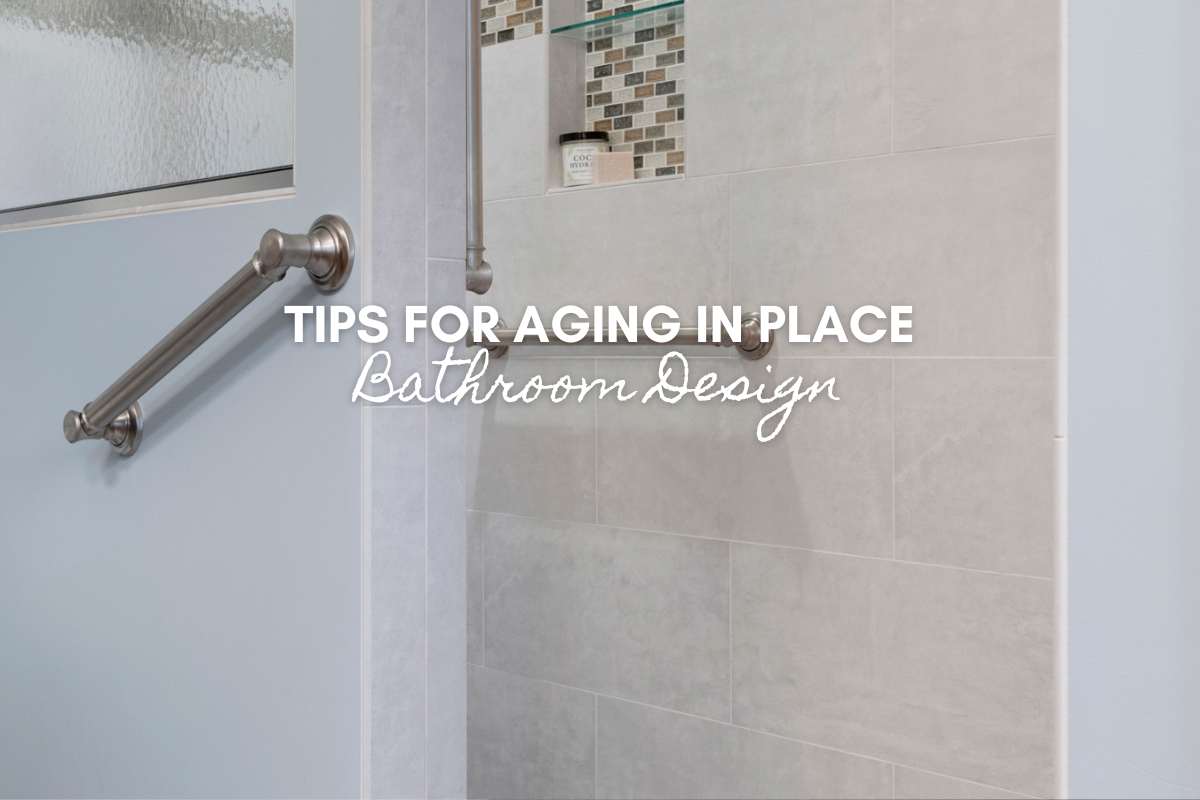 Looking for More Bathroom Design & Remodeling Advice?
Have a question we didn't cover here? Reach out to us to start a conversation! From partial remodels to total renovations, we believe in listening to our clients to deliver a design that delights and inspires. Our team is well-versed in the latest trends and is ready to help you create a new and improved space! From concept to completion, we take pride in guiding you through the process of creating the kitchen of your dreams. Located in Lakeville, White Birch Design LLC is a full-service design/build/remodeling company specializing in bath, kitchen & basement design and remodeling projects. Contact us to start a conversation about transforming your home. Let us help you love where you live!