If you are thinking about updating your bathroom, you are not alone. Whether it is a semi-remodel or a full remodel, investing in your bathroom can pay off for years to come. After all, doesn't the 'workhorse' of the home deserve a little pampering? However, knowing which upgrades and features to invest in can feel daunting. Here is a look at some of the popular 2020 bathroom design trends that will translate to a better resale price later on.
Walk-In Shower
Baths not really your thing? Consider replacing an outdated bathtub with a walk-in shower. Walk-in showers are spacious, aesthetically pleasing, and attract a broad range of buyers. For added safety, a worthwhile feature to include is a zero-barrier entry. Additional reasons for a walk-in shower include:
Customizable
Cleaning is much easier
Can fit any size bathroom
Accessibility
PRO TIP?: Showerhead placement is key! Make sure the water is directed away from your lighting and fixtures.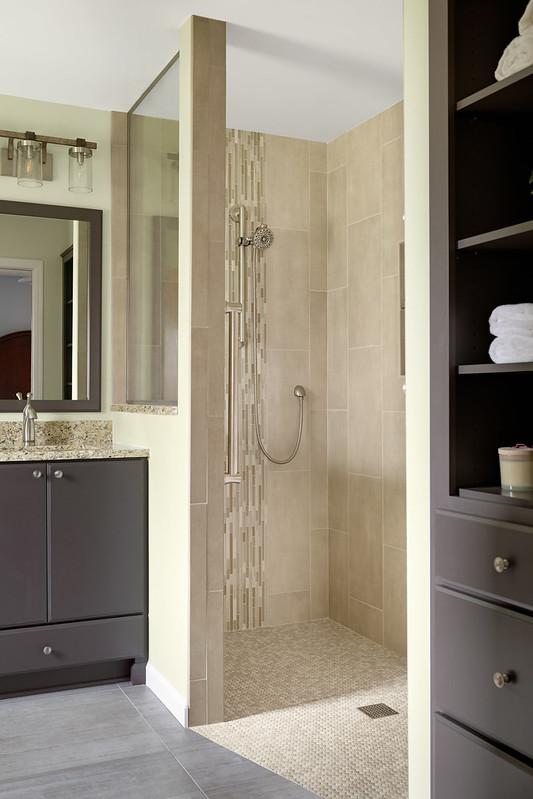 Upgrade A Half Bath to a Full Bath
A great way to add value and functionality to your home is to replace a half bath with a full bath. Not only does it provide increased square footage and home value, but it also provides you with years of enjoying an updated bathroom design. While this isn't a small project, it has long term benefits. A large study done by the National Association of Home Builders (NAHB) showed that a half bath adds 10.5% to a home's value while a full bath adds 20%. https://www.thetruthaboutrealty.com/half-bath-vs-full-bath-wheres-the-value/
PRO TIP?: To make your bathroom appear larger consider a monochromatic color scheme, glass shower enclosure, and oversized mirror.
Flooring
Upgrading your bathroom flooring is worth every penny. Why? Because it's typically the smallest room in the house meaning the cost per square foot is manageable. And, thanks to dramatic improvements in flooring materials, moisture and humidity are no longer an issue. Today's durable flooring can stand up to anything, simply find one that looks good! Flooring types to check out include:
Natural stone
Ceramic tile
Porcelain
Engineered hardwood
Glass
Vinyl engineered flooring that looks like wood
PRO TIP?: When selecting a floor type, know which ones are waterproof versus water-resistant, there's a difference.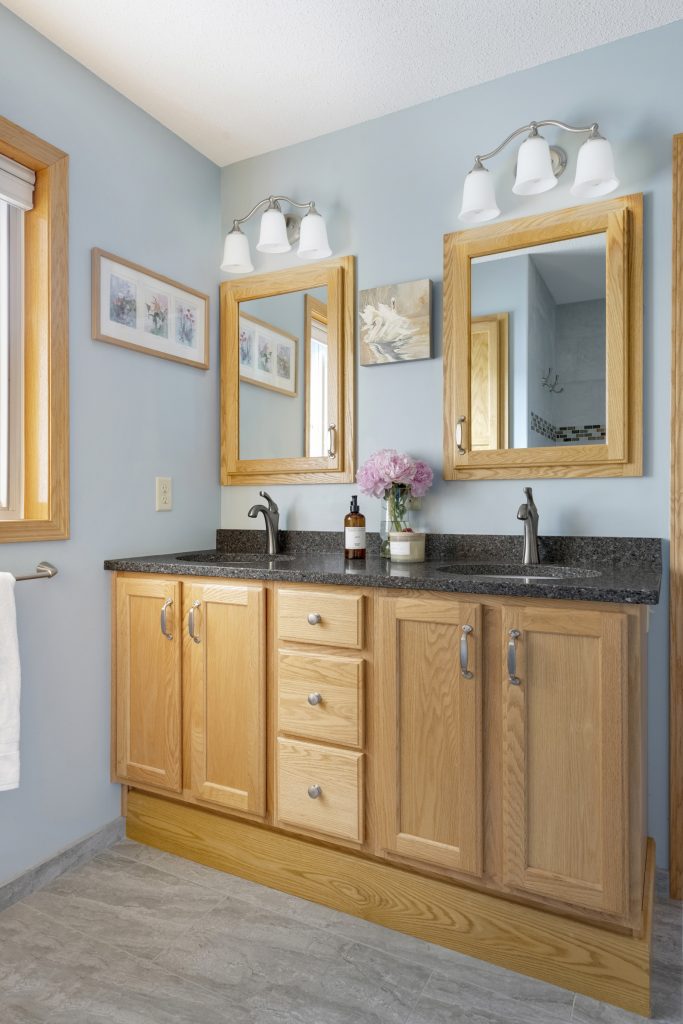 Updated Vanity
Updating or replacing your vanity can offer a big return so keep in mind that skimping on cabinetry shows. If offered wood choices of good, better, or best, we recommend choosing better and best! For a good starting point in terms of design, consider what you use your vanity for most. From there, you can determine things such as storage, cabinets versus drawers, and plumbing location.
PRO TIP?: Raising the height or 'floating' your vanity to 36" high is both modern and user-friendly.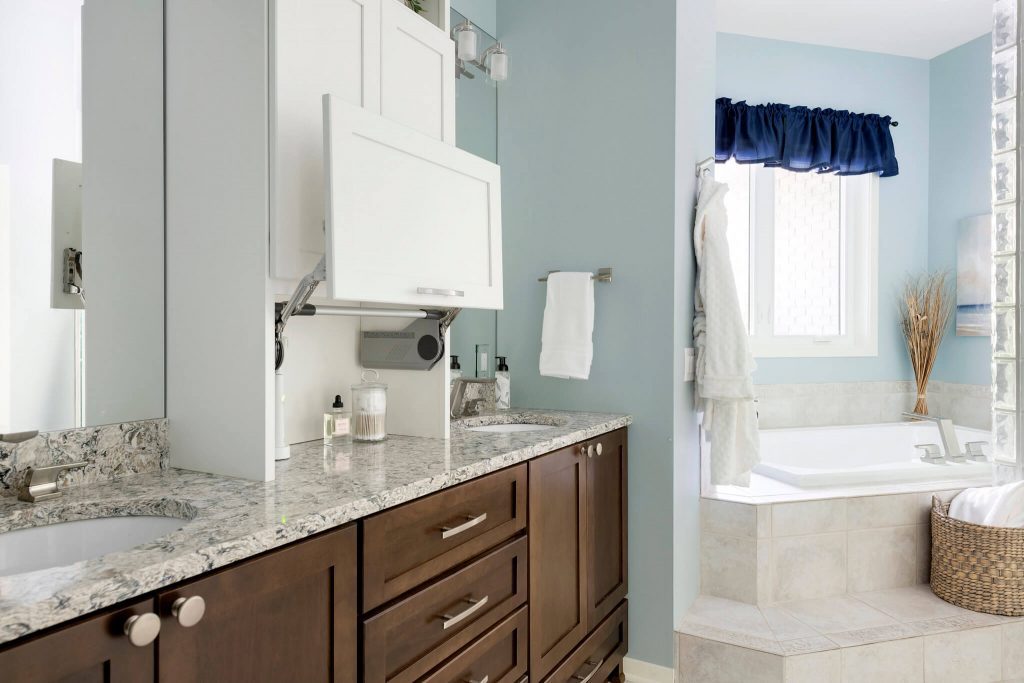 Luxurious Details
A little goes a long way when it comes to bathroom design. Features worth investing in that provide a luxury feel include:
Heated towel rack
Radiant heated flooring
Waterfall/steam shower head
Modern light fixtures
Waterproof speakers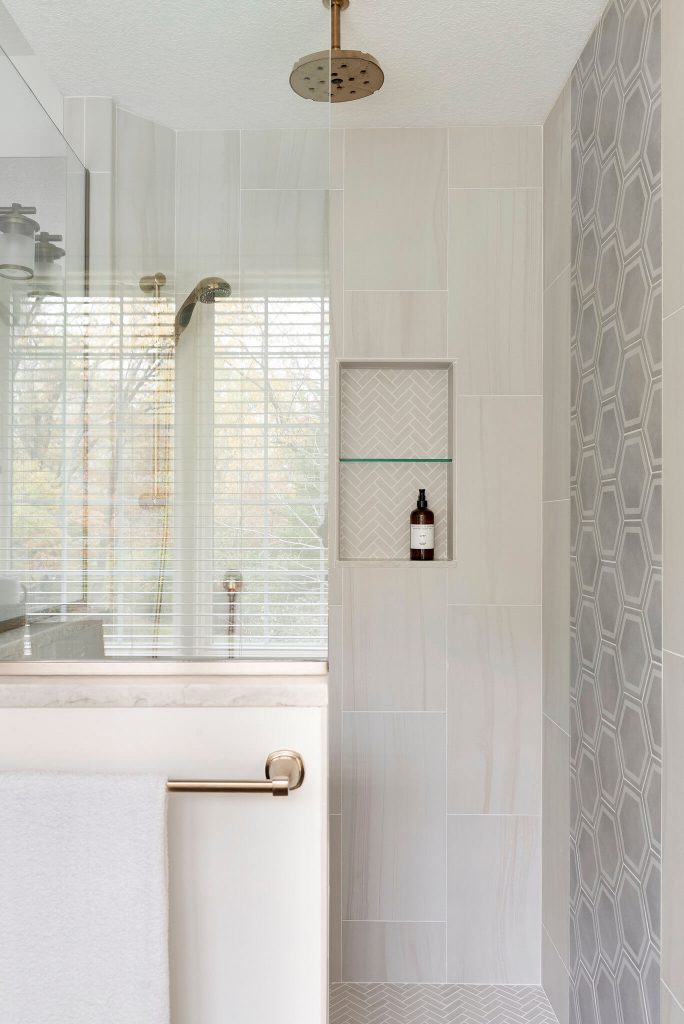 Your Bathroom Design & Remodel Specialists in Burnsville MN & Beyond!
If you're ready to get the bathroom you've always wanted, we are here to help! White Birch Design is your South Metro resource for bath, kitchen, and basement design and remodeling. Located in Lakeville, Minnesota, we offer a full range of services to homeowners throughout the South Metro, including Rosemount, Lakeville, Eagan, Apple Valley & Burnsville. From concept to completion, we take pride in guiding you through the process of creating the bathroom of your dreams. Want to see more? Check out our Portfolio to see more examples of our work, and when you're ready, contact us to get started!