While December may not be the ideal time to start a renovation, it is the perfect time to start planning one! With the holidays upon us, a time centered around traditions in the home, there is no better time to start assessing what works and what doesn't work when it comes to the spaces within your home. Take a look at some of our favorite (and award-winning!) projects below and tell us how you envision remodeling your home.
REMODEL NOW…BE GRATEFUL LATER
Remodeling comes in many forms! Do you want more counter space to gather and prep? How about updated cabinetry designed for your specific needs? Or are you tired of making excuses for your bathroom?
We want to help you create an amazing space that will provide memories for years to come. Here are some of the many benefits of remodeling:
Increase the value of your home
Updated features like cabinetry, light fixtures, appliances, flooring, and paint colors that create a new and current esthetic
Intelligent and creative design that matches your lifestyle
Energy-saving options for tax advantages
Whether you want to replace your fireplace mantle or do a full kitchen or bath remodel, we bring the same level of expertise and attention to detail! Our remodeling firm specializes in interior projects of all sizes, applying the same level of care and attention to detail in projects big and small! A home remodeling project is a big deal! This is something we, and our team of local contractors, understand.
HOW WE SHOW OUR GRATITUDE
After years of working within the industry for larger design firms, we are so grateful to be in our third year of business, having founded White Birch Design LLC in 2018. Our commitment to providing home renovation and remodeling with the highest level of integrity and professionalism remains unwavering, and you'll find that our passion for what we do comes through in every project we undertake. It's not a job for us, it's our life!
Unlike most remodelers, at White Birch Design you'll work directly with our owners, Angela and Steve. In addition to designing your project, Angela and Steve oversee the entire project and are on-site through the duration of construction, providing a consistent and hands-on experience that our homeowners appreciate.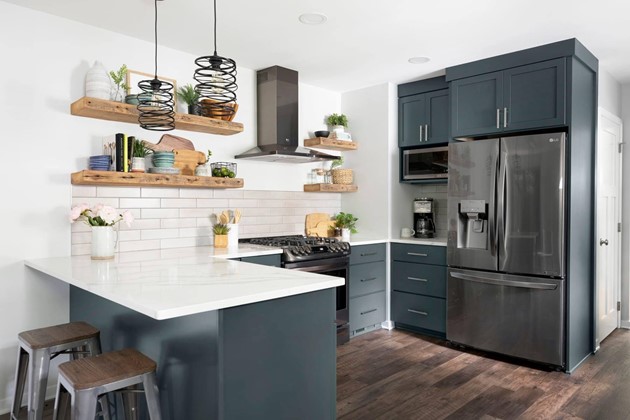 YOUR HOME RENOVATION SPECIALISTS IN LAKEVILLE, APPLE VALLEY, EAGAN, & BEYOND
We want to know your remodeling vision! White Birch Design is a full-service design/build/remodeling company specializing in kitchen, bath & basement design, and other home renovation projects. Located in Lakeville, Minnesota, we offer a full range of services to homeowners throughout the South Metro, including bath, kitchen, and basement design and remodeling. From concept to completion, we take pride in guiding you through the remodeling process.
Check out our Portfolio to see more examples of our work. Ready to get started? Contact us to start a conversation about transforming your home!