How would you like to start and end each day in a room that leaves you feeling pampered and relaxed? There is no better or more personal space to bring luxury and comfort into than your bathroom. Bathroom upgrades can add value to your home while making you feel like you're at a spa retreat. These luxury bathroom features range from trendy to timeless and will provide years of enjoyment and functionality that you'll never regret!
Soaking Tub
Gone are the days of the jacuzzi tub. Homeowners today are opting for a long soak in a sleek and elegant freestanding tub. With an amazing range of options, these are seriously zen moments waiting to happen! From acrylic to stainless to marble, today's soaking tub can be sleek and straightforward to elegantly detailed. Other options to consider include molded lumbar support and heat as well as pressure control.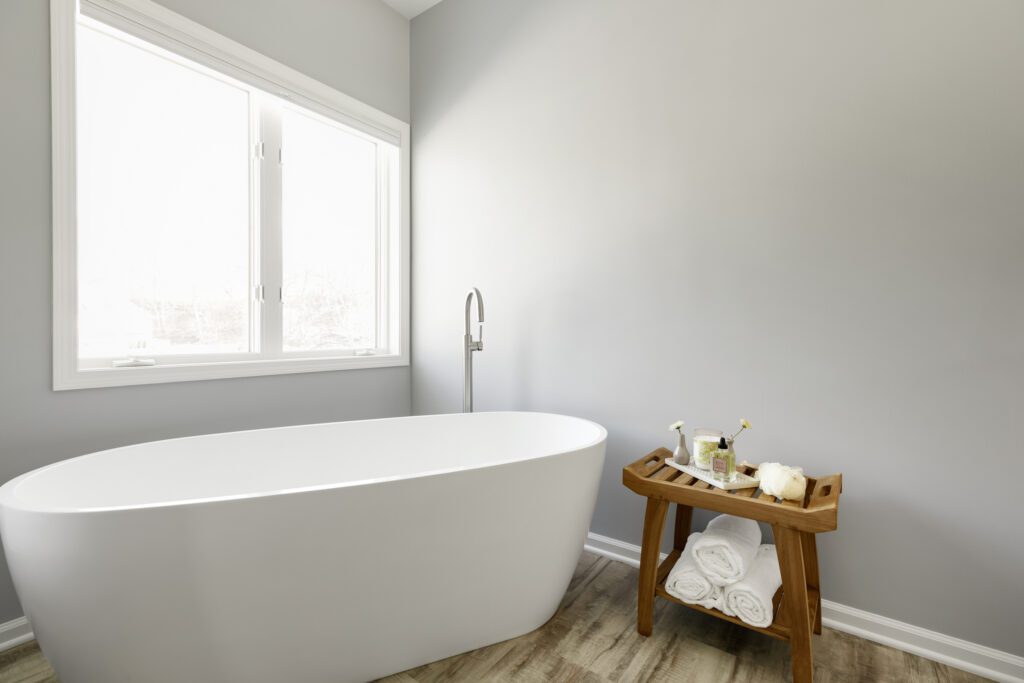 Heated Floors
Don't let our cold Minnesota weather affect the start of your day. Ditch your floor mats and bring beautiful, radiant heating to your feet!  Heated bathroom floors have stood the test of time, and for a good reason – they look and feel amazing!
Here are six reasons heated floors are one of our favorite luxury bathroom features and worth the investment:
Increased energy efficiency by not having to heat your entire house just to warm up your bathroom
Even heat distribution for increased comfort
Reduce energy costs because even after it's turned off, radiant materials retain heat
Floor heat reduces the use of air-blown heat, therefore, reducing dust and seasonal allergens from the air while keeping humidity levels up
Programmable thermostat option
Long-lasting material for up to 35 years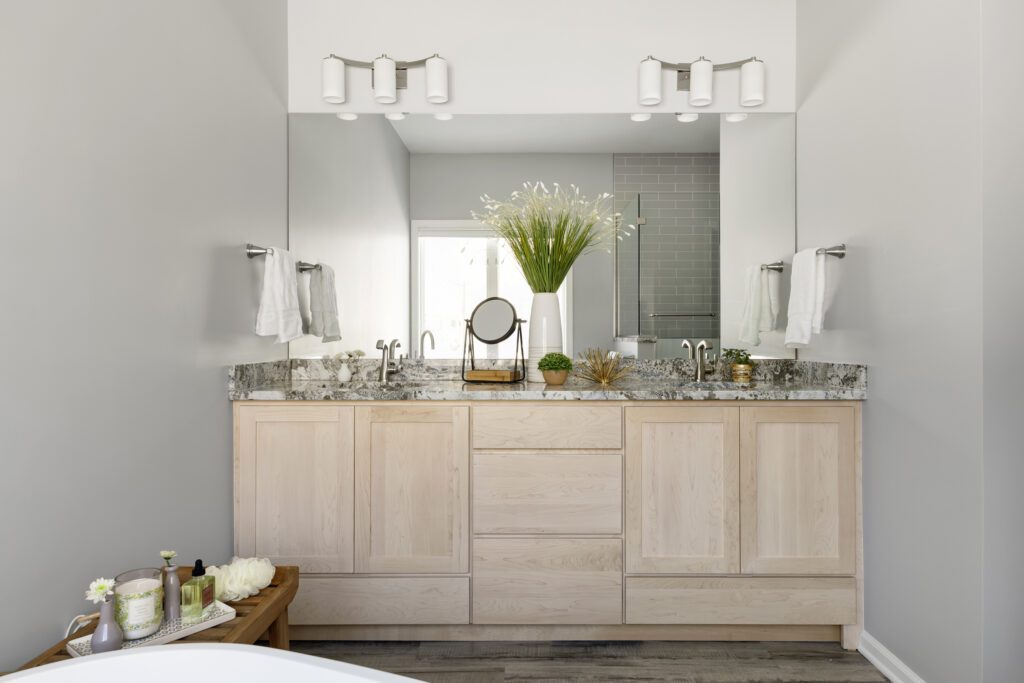 Rain Shower
The name itself makes you feel as if you're standing in a relaxing, tropical place! These round or square, generously-sized shower heads maintain a consistent flow of water that is self-pressurized. Often mounted on the ceiling, rain showers cover significantly more area than a regular shower head. Most come with regulators that allow you to control the water pressure. Soft streams produce a gentle effect on the skin, while hard streams provide a massaging effect. Some are even equipped with LED lights that add a modern touch and ambiance.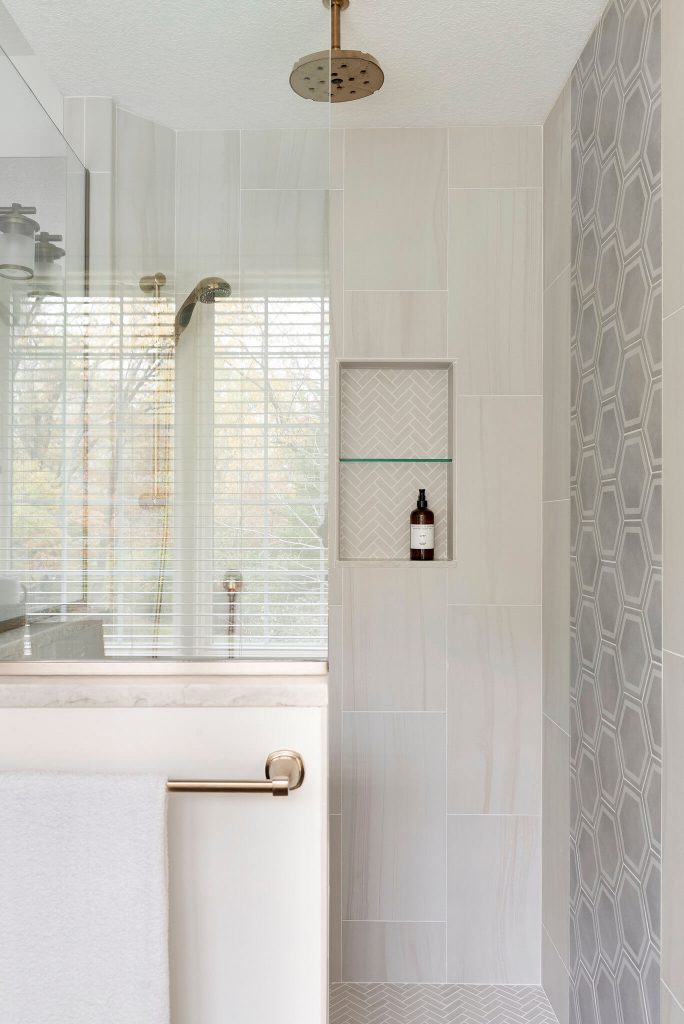 Lighted Mirrors
Are you ready to upgrade and rethink your plain, builder-grade bathroom mirror? Lighted mirrors are such a fun way to up the glam factor of your bathroom! With a wide range of styles and add-ons available, there's a mirror to suit every homeowner's needs. Luxury features like a built-in defogger and LED lighting to minimize glare and provide warm, even illumination compared to standard lighting. 
Your bathroom remodel specialists in Lakeville, Apple Valley, Eagan & beyond!
If you're looking for a spa-like bathroom retreat for years to come, we're ready to help! White Birch Design is a full-service design/build/remodeling company specializing in bath, kitchen & basement design and remodeling projects. Located in Lakeville, Minnesota, we offer a full range of services to homeowners throughout the South Metro, including bath, kitchen, and basement design and remodeling. Check out our Portfolio to see more examples of our work. Contact us to start a conversation about transforming your home!