From falling leaves and football games to warm apple pie and sitting by the fire, there's so much to love about fall! It's the season of coziness, and what better place to 'nest' during fall and winter but in the heart of the home, our kitchen!  As Minnesota remodelers, we understand how important it is that our kitchen, the most high-traffic area of our homes, be a welcoming, functional space. Especially when it comes to hosting family and friends during the holiday season!  Keep reading to learn ways to timelessly incorporate warmth and coziness into a kitchen design!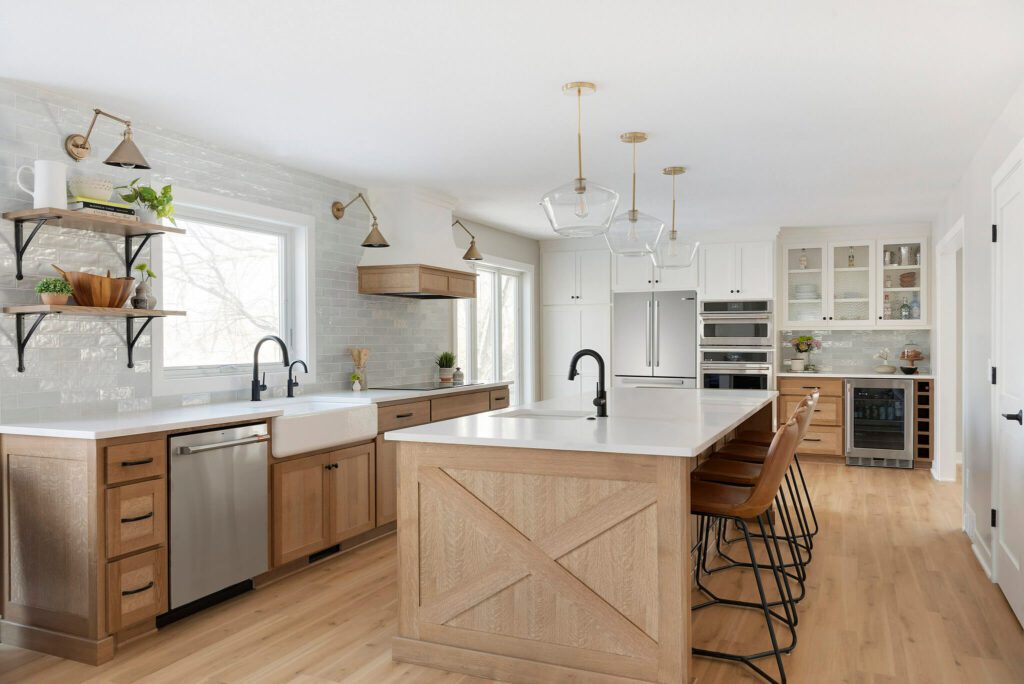 Before and After: A Modern Farmhouse Kitchen Remodel
If you love cozy, open it up! 
One of our favorite ways to add coziness to a kitchen just happens to be an effective way to open up a space as well.  Using open shelving in your kitchen creates a cozy atmosphere by adding depth and texture. Wood shelves are on-trend and provide a perfect backdrop for displaying your favorite items. What type of wood should you use to pull off the ideal open shelving in your kitchen?  There's no right or wrong, but some of the most popular choices include reclaimed barnwood, oak and walnut.
Whichever option you pick, pay extra attention to placement. A good rule of thumb is to mount the shelves with at least 15-18 inches of vertical space between them. Doing so will allow enough space for bowls, cutting boards, etc, while also enhancing the sense of exposure.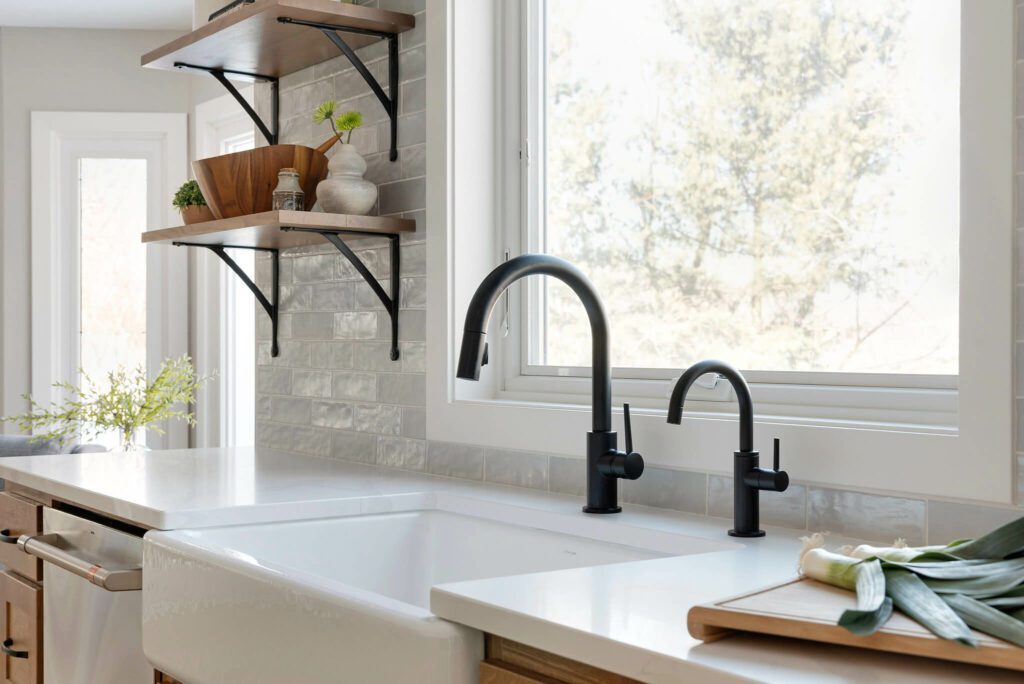 'Nooks Like Heaven' 
A nook is a space set back from the main room, often enclosed on three sides built into a corner or under a window. Whether you're curled up with a good book while baking holiday cookies or enjoying a good ol' board game battle, a nook is the coziest of seating arrangements! As kitchen remodelers, we can design a nook for big or small families that is beautiful, comfortable, and conducive to deep conversations and delicious meals.
Get cozy with a coffee station
There's nothing cozier on a cold Minnesota day than a hot cup of coffee or a smooth glass of red wine. Whatever your favorite beverage, a custom beverage station is the answer to embracing indoor time. Beverage stations can take on many forms. In our Bakers Dozen Apple Valley kitchen remodel project shown below, our homeowners wanted to combine everyday cold drinks with a wine bar. The small area with a beverage fridge and topped with glass door cupboards to showcase their stemware and wine cubbies nestled below offers everything they need in a small footprint.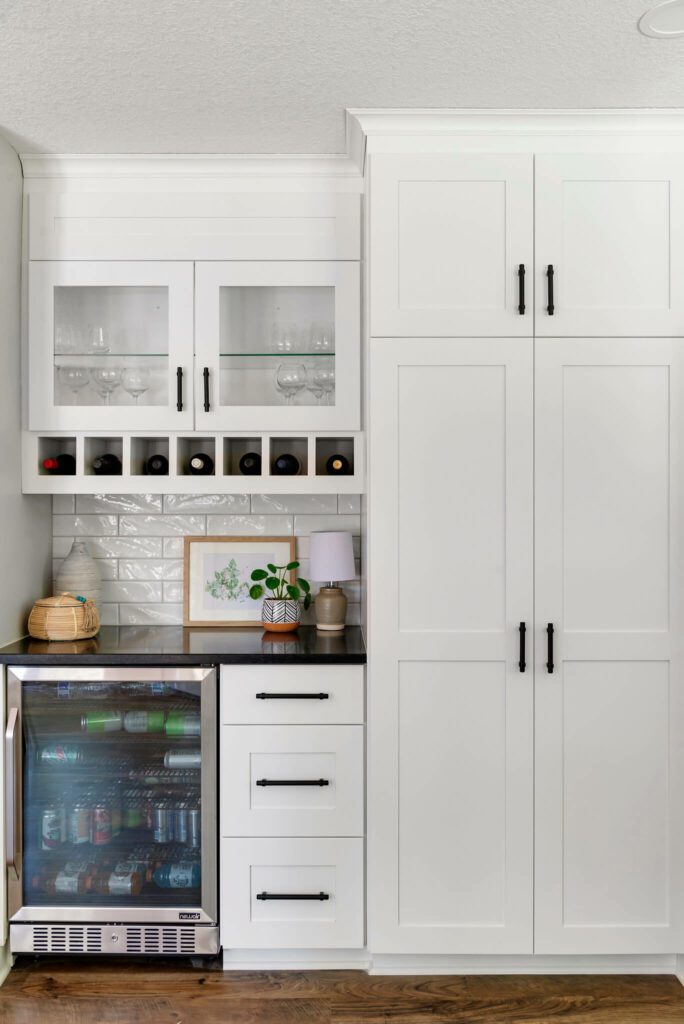 Alternatively, for our A Formal Affair Lakeville kitchen remodel project, a built-in vertical wine fridge paired with a coffee station and built-in glassware storage in drawers underneath takes things up a notch.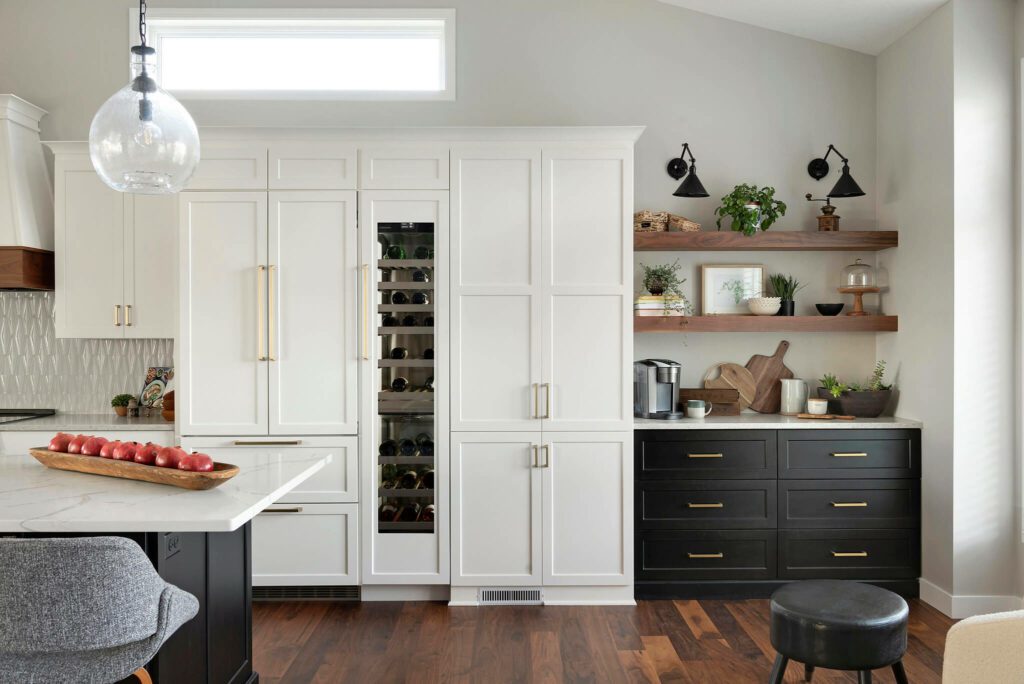 These two very different approaches prove there is no wrong way to do a beverage station. Cheers to many days of enjoyable sipping!
Recommended by Mother Nature
One of the best ways to add an element of cozy is with nature. Natural touches such as natural stone or wood accents are timeless ways to add interest, warmth and texture to nearly any space. Consider using light and dark tones that play off one another or texture via a backsplash pattern or veined countertops. On a smaller scale, bring the outdoors in with rustic kitchen accents and plants.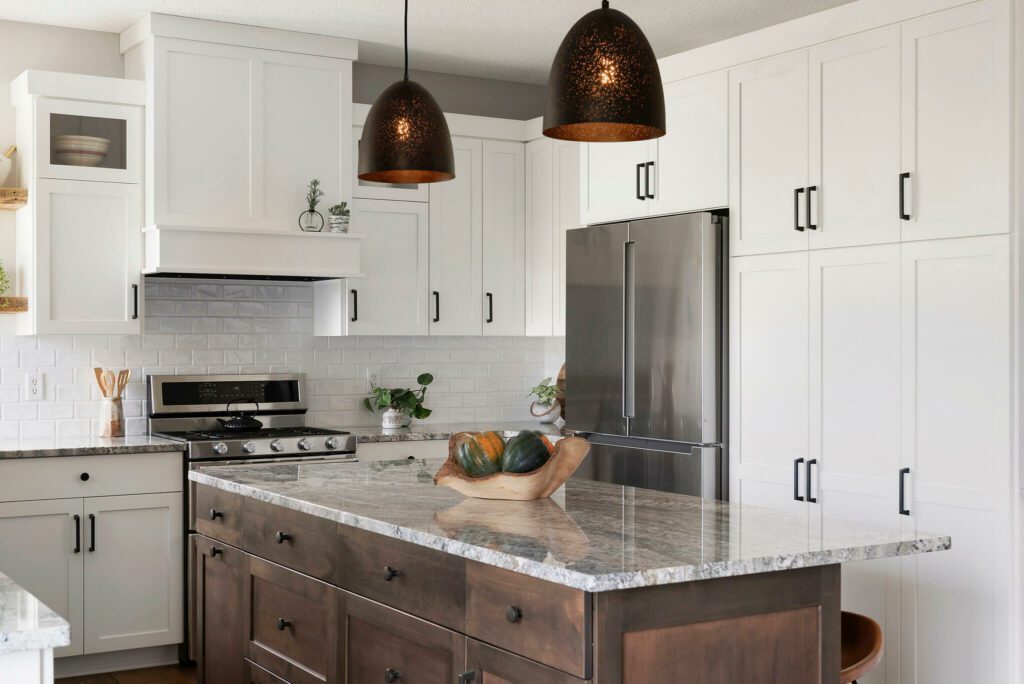 Our Mid-century Modern Kitchen & Great Room remodel is a lovely example of using richly toned accents to add warmth and interest to an otherwise neutral palette
Cozy with color
From walls to cabinets, adding color to a kitchen can bring a warmth you'll want to snuggle in for! In our Modern Meets South Minneapolis kitchen remodel, we took a 1940's home and incorporated a Scandinavian "hygge" vibe for a feel that is both cool yet cozy!  With blue/gray color cabinets, soft white marble-like quartz, and floating reclaimed wood shelves, the effect is warm yet modern, imbuing color without feeling over the top.  
PRO TIP?:  For paint color inspiration, check out the 2022 Paint Color Forecast: These Cozy Hues Are Going to Be Huge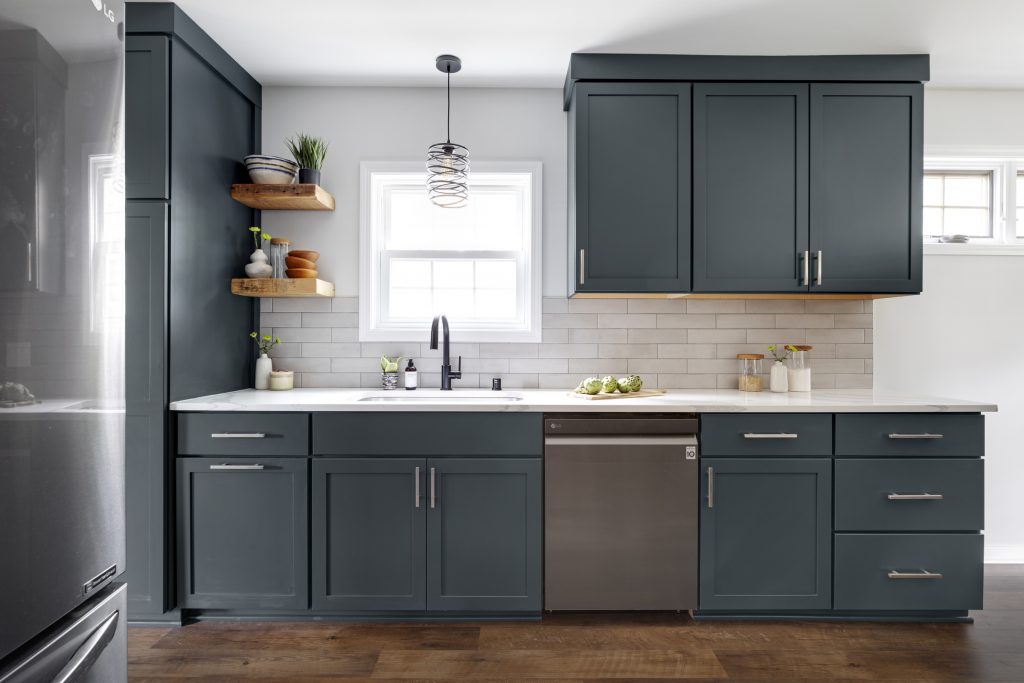 Your home remodel specialists in Lakeville, Apple Valley, Eagan & beyond!
If a warm, cozy, and collected kitchen is on your wish list, we're ready to help.  With exceptional craftsmanship, industry knowledge, and over 30+ years of combined experience, we'll creatively collaborate with you to design a space that uniquely expresses how you live. Our team is well-versed in the latest trends in kitchen remodeling and design and is ready to help you create a new and improved space! 
Located in Lakeville, White Birch Design, is a full-service design/build/remodeling company specializing in bath, kitchen & basement design and remodeling projects. Want to see more? Check out our Project Portfolio to see more examples of our work. Better yet, contact us to start a conversation about transforming your home!